Cucurbita hybrida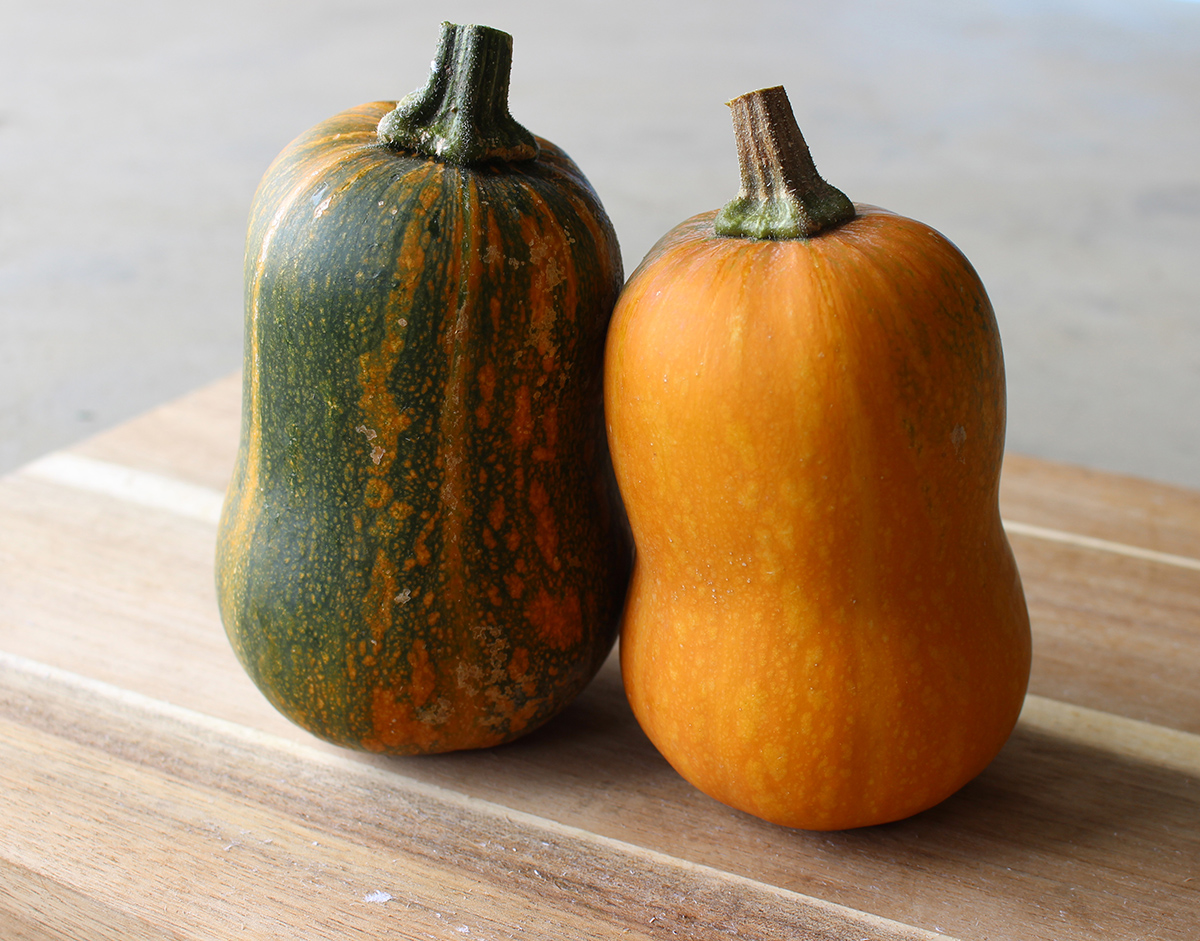 Honeynut Squash
Very suitable for cooking.
Color-changing squash reveals ripeness
Cornell: The roots of Mazourek's squash reach back to the 1980s at the New York State Agricultural Experiment Station in Geneva, where Richard W. Robinson, professor emeritus of horticulture, crossed a buttercup and a butternut squash.
"Michael Mazourek, a plant breeder at Cornell University, takes his cues from cooks to breed new ingredients that are flavorful, nutritious, resilient, and high-yielding. Together, we've collaborated on a number of experimental varieties, including the Honeynut squash, a butternut squash cross that fits in the palm of your hand and has about ten times the sweetness and squash flavor of the workaday butternut." —Dan Barber, Blue Hill, NYC
85 days. Climbing vine.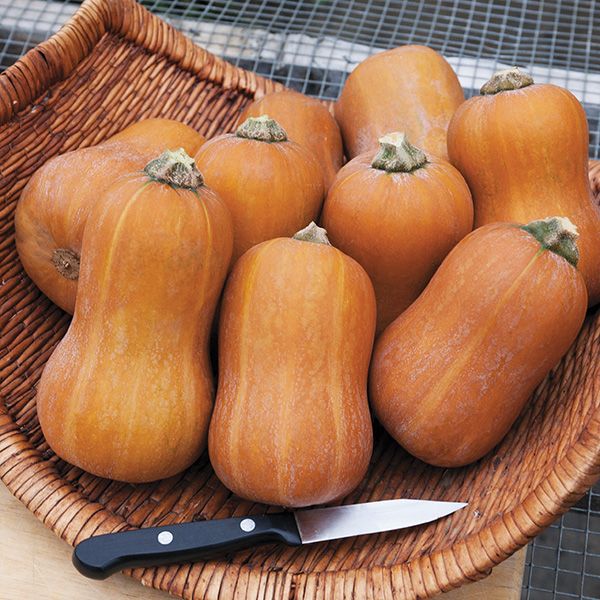 Honeynut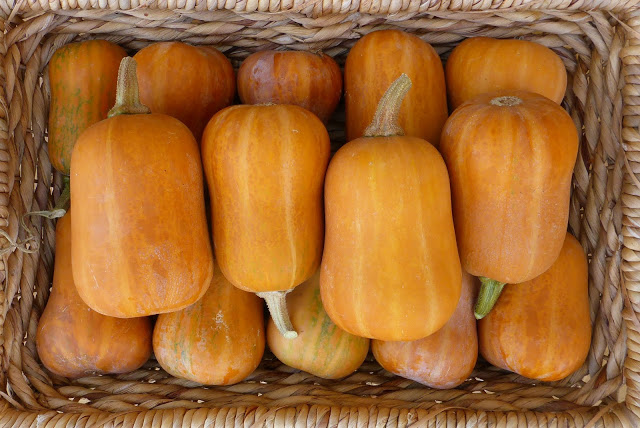 Honeynut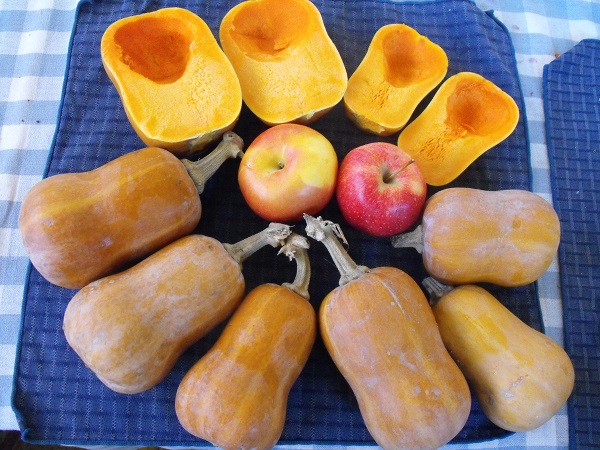 Honeynut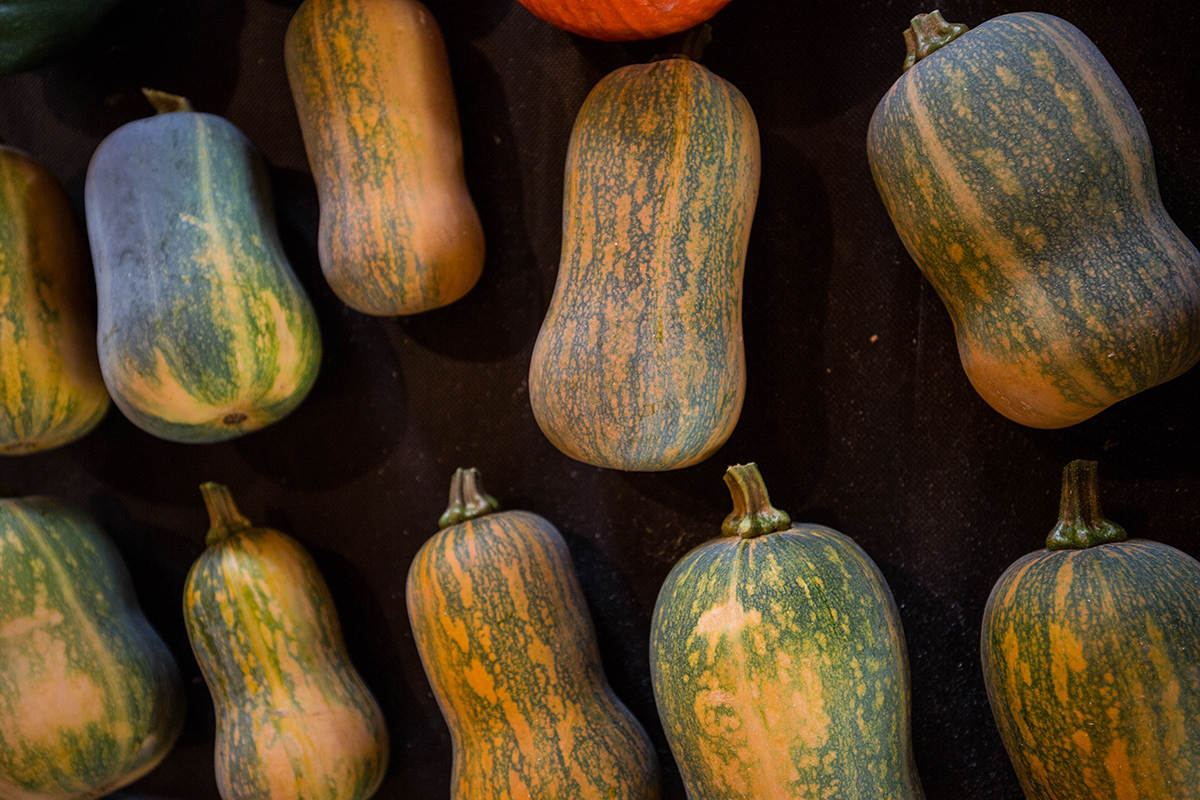 Honeynut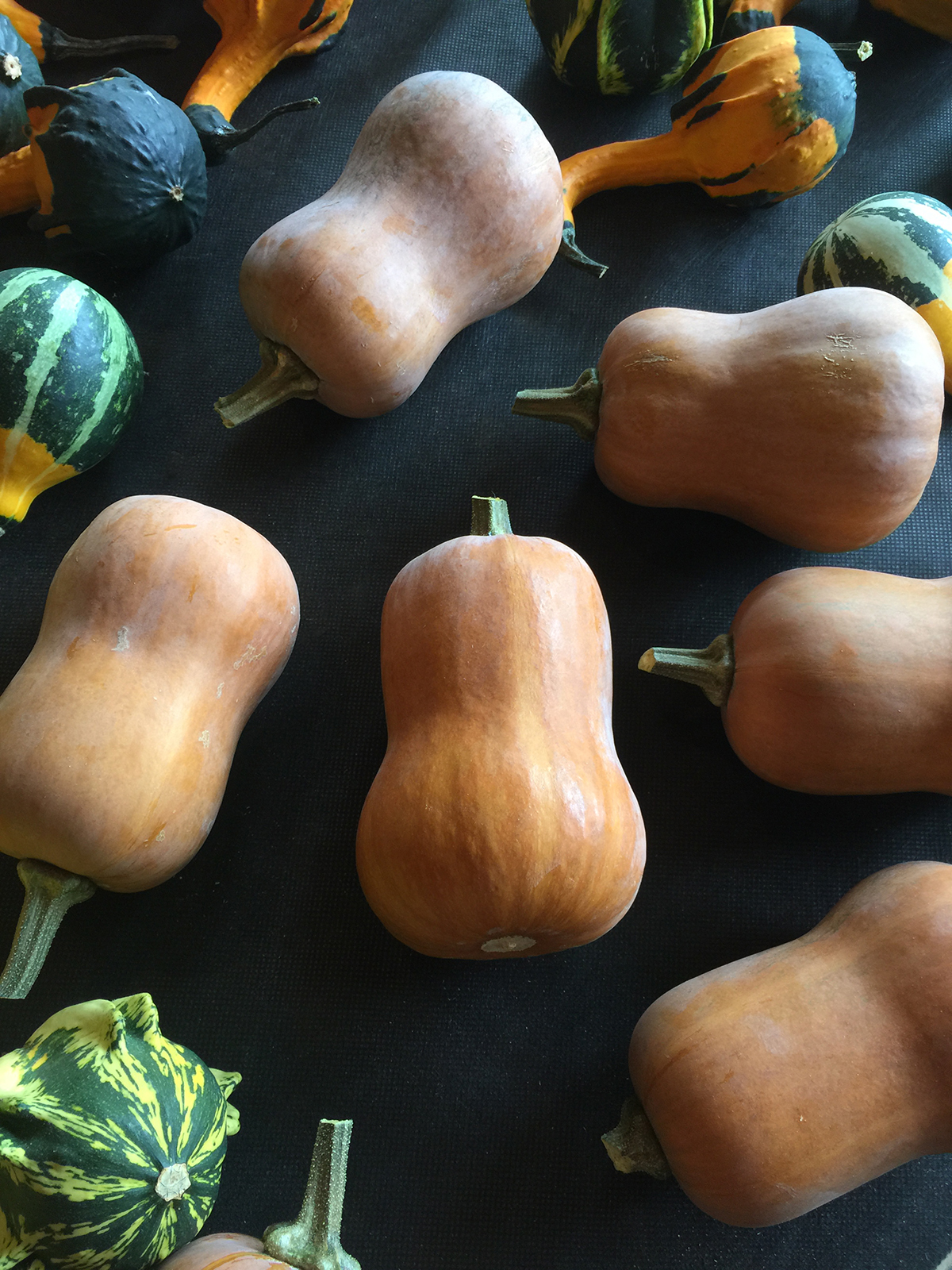 Honeynut