Cucurbita maxima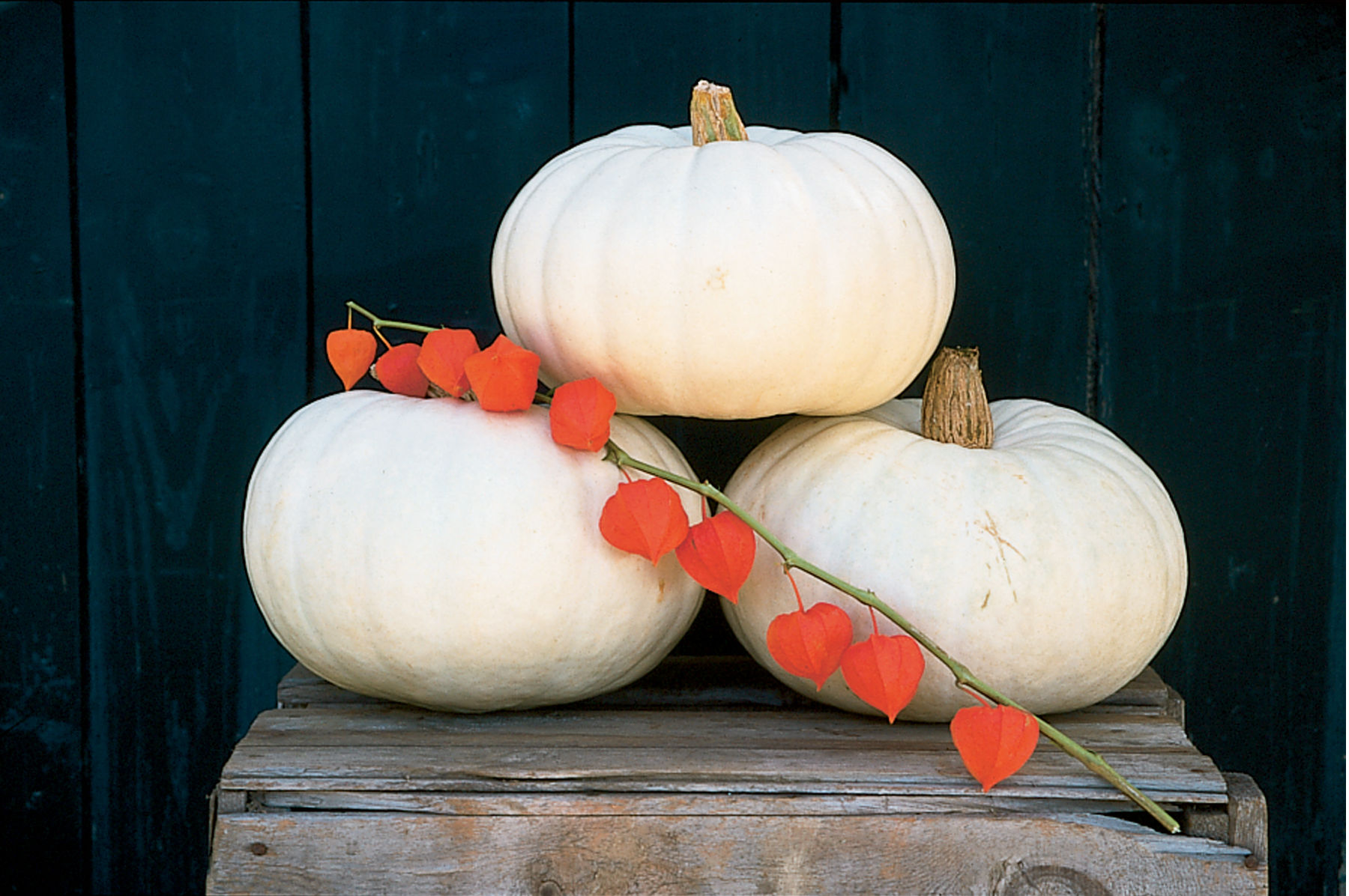 Valenciano
Snow-white skin.
Is between 10-20 lbs. and offers an spooky, white skin and delicious flesh for cooking.
Clearly the whitest pumpkin; unique for doorstep decorations and painting. Medium-size, flattened, avg. 11-15" diam. x 6-8" tall, slightly ribbed, with a smooth white skin. Thick orange flesh suitable for pies. Avg. yield: 2 fruits/plant.
This pumpkin is fun for fall decorating . . . and when you are through it is suitable for pies. It is similar to a Lumina in color, but has the desirable flattened and deeply ribbed style of a Cinderella. The flesh is very light in color - nearly white. Be prepared if you are expecting traditional orange. It makes an unusual looking pie. It can be a bit stringy and often is high in water content, so you might want to consider pureeing it and reducing it before using it in your favorite recipe.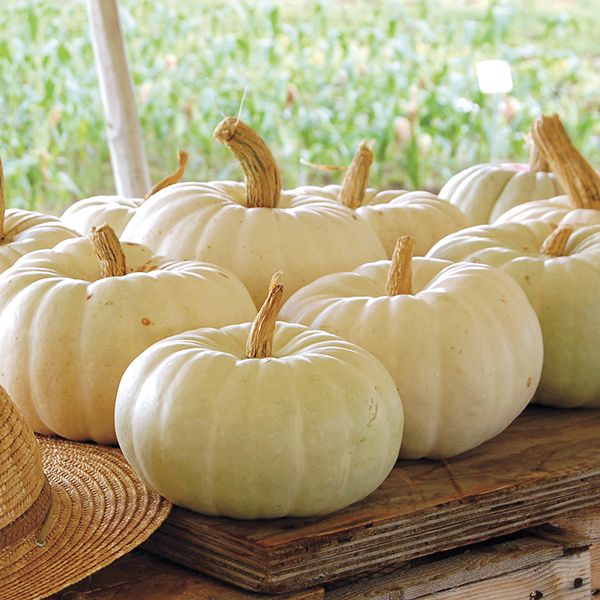 Valenciano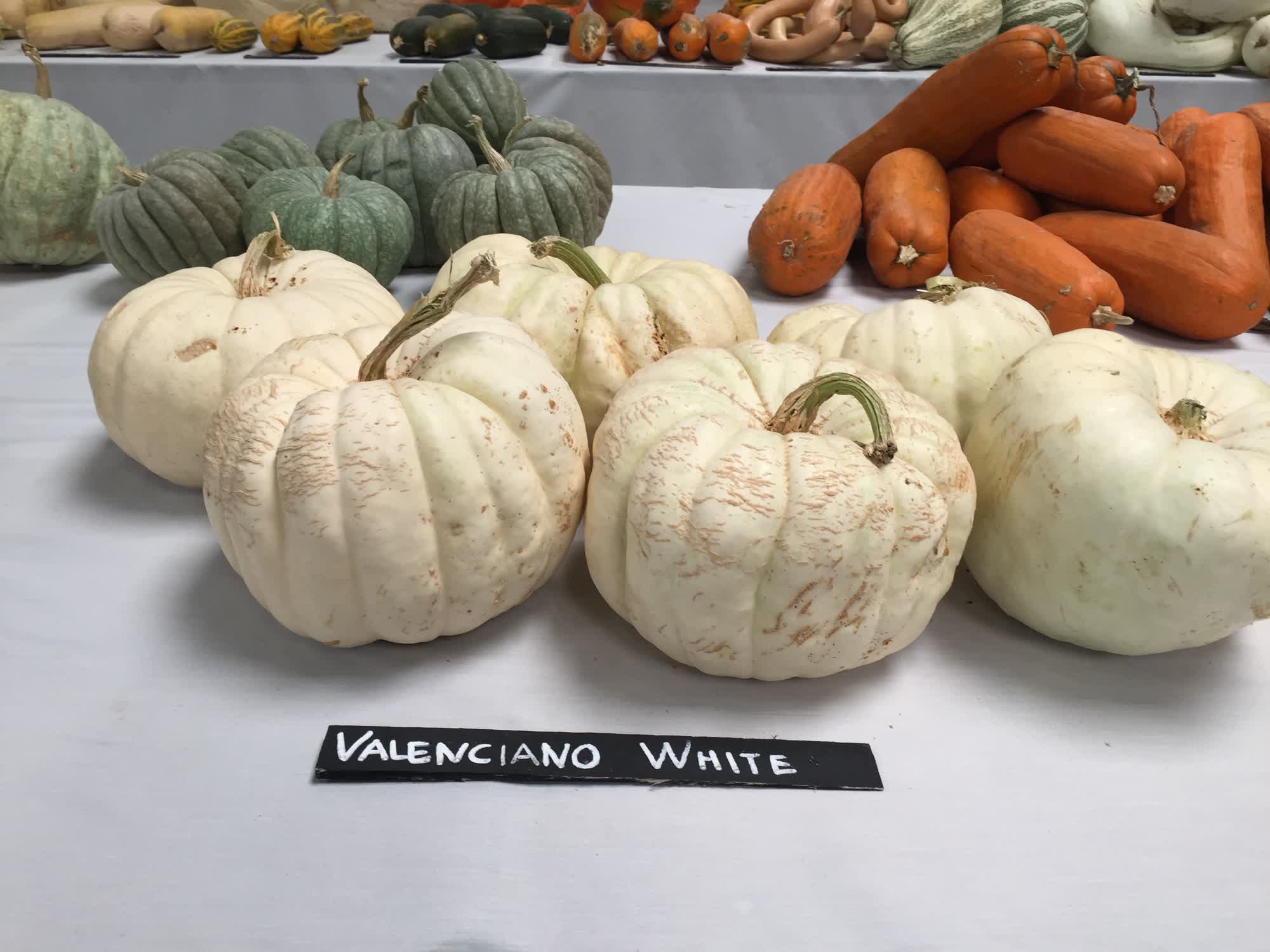 Valenciano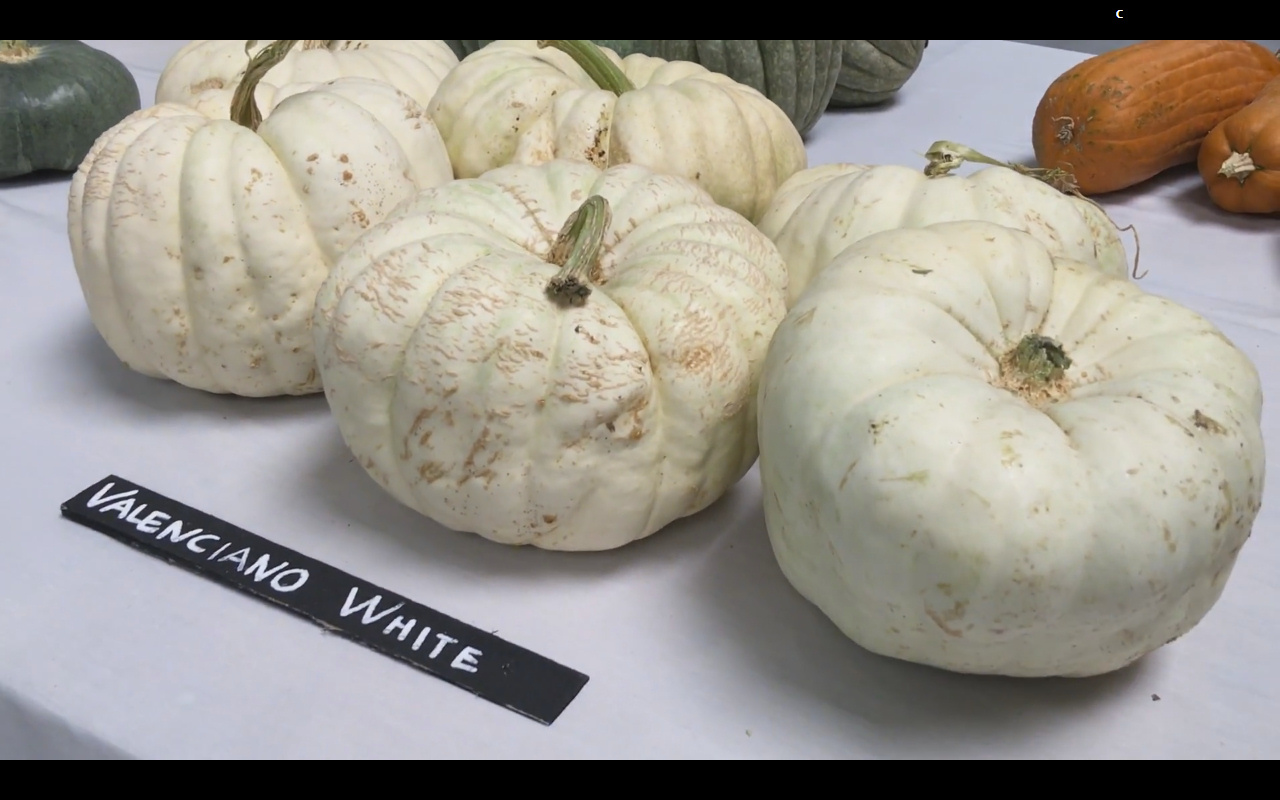 Valenciano