Cucurbita mixta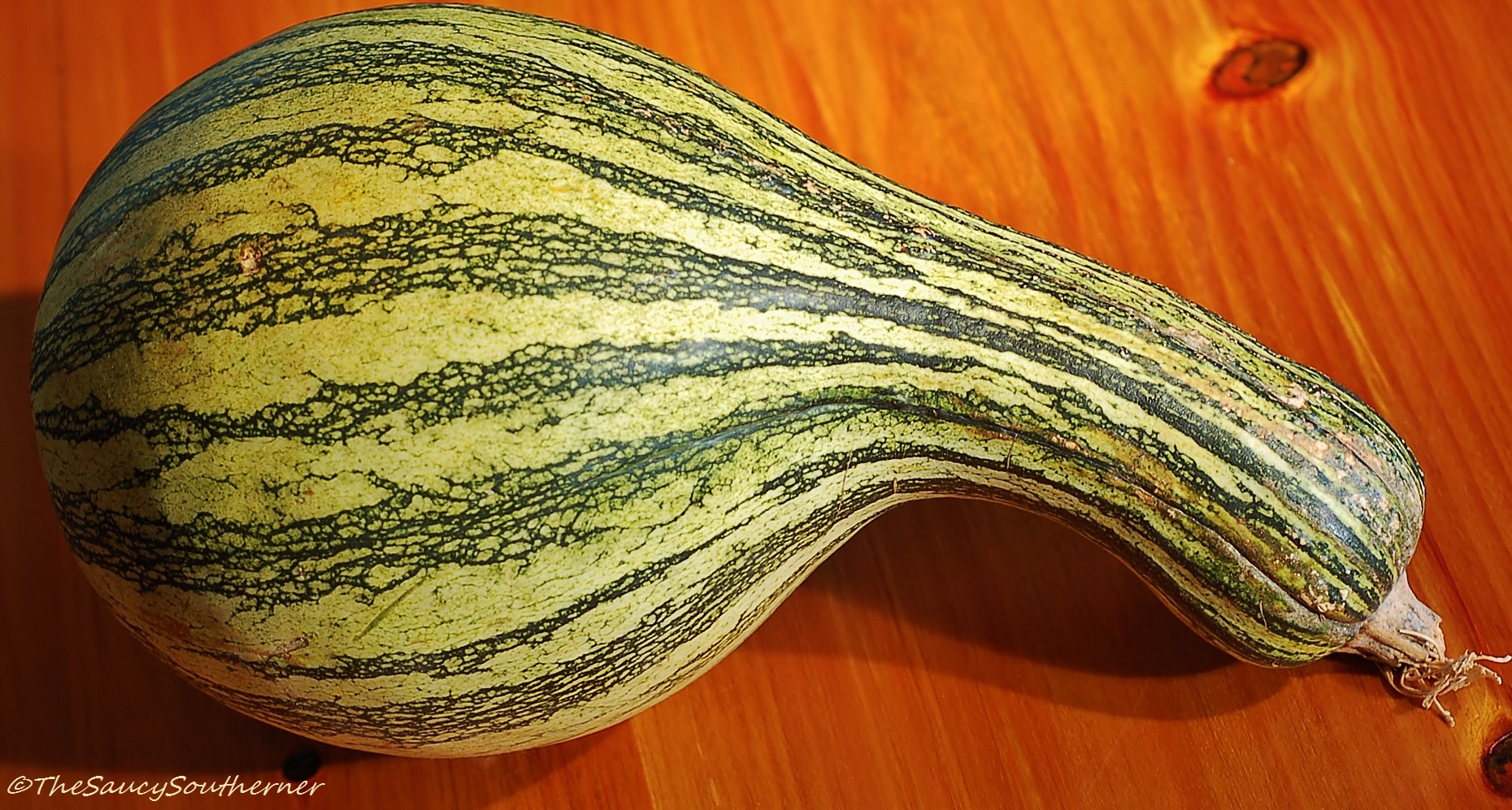 Green and Gold Striped Cushaw
Similar to the pumpkin pie, Cushaw Pie is a Southern Appalachian tradition and is made with the Cushaw Squash. Also known as Green and Gold Cushaw.
The cushaw is grown from an heirloom seed that is sometimes known as "Tennessee Sweet Potato." It is a prolific when grown, is resistant to vine borers, and grows well in hot, dry climates.
The look like a bowling pin and have a long neck. Some are straight, some are crooked. They come in different color combinations. Some are cream with gold stripes, others are cream with green stripes. Much of their coloring depends upon the amount of heat we get in the summer months. They have a lightly golden flesh. They are good as an ingredient, or excellent just plain with butter. We like to use them as a mashed potato substitute. They have a very refined pleasing texture, and as a bonus are a good keeper.
These are also amazing for pies. The light colored flesh has a nice texture. Many people say they are even better then pumpkin pie. It tastes very similar to pumpkin, but with it's own distinct flavor.
Varieties:
Japanese Pie
An heirloom variety from the Land of the Rising Sun. Beautiful, 12 lb black fruit have creamy white flesh. Samuel Wilson, Mechanicsville, Pennsylvania, introduced this variety in 1884, and it quickly became popular because of its novelty and advertising. The seeds are "curiously marked or sculptured in the manner of Chinese letters." Also known as Chinese Alphabet Squash from the unique-looking seed. 105 days.
Seed reviews:
Canada Prairies: Prolific, dense flesh. Taste is not sweet.
Santo Domingo
May have originated from Santo Domingo, Dominican Republic. Tear drop shaped squash are huge, greenish with white stripes. Rare. Mature in 100-110 days. There is a great variety in shapes, colors and types of squash, making them fun to grow. Growing pumpkins can be a great project for kids. The vines need plenty of room to sprawl, although some can be supported on a trellis. Summer or winter squash or pumpkins should be sown indoors in flats in short season areas, 3-4 weeks before the night soil temperatures have warmed up. Seedlings should be gradually hardened off. Plants prefer rich, compost enriched soil. They will cross pollinate within their species. After harvest they should be ripened for 30 days in a cool location.

Tug River Cushaw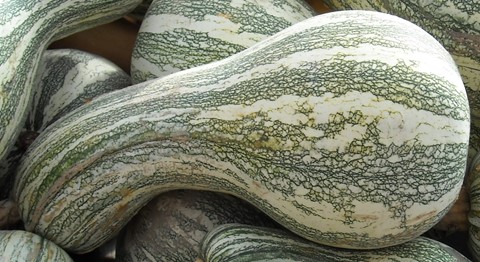 Green and White Striped Cushaw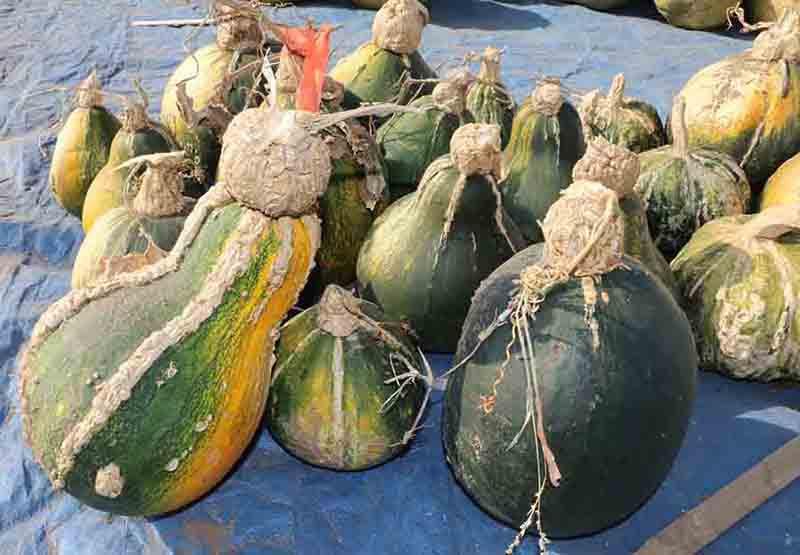 Yoeme Kama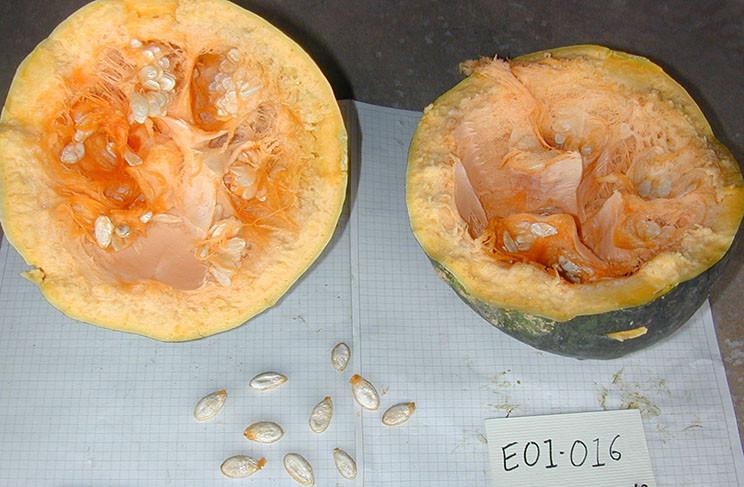 Yoeme Kama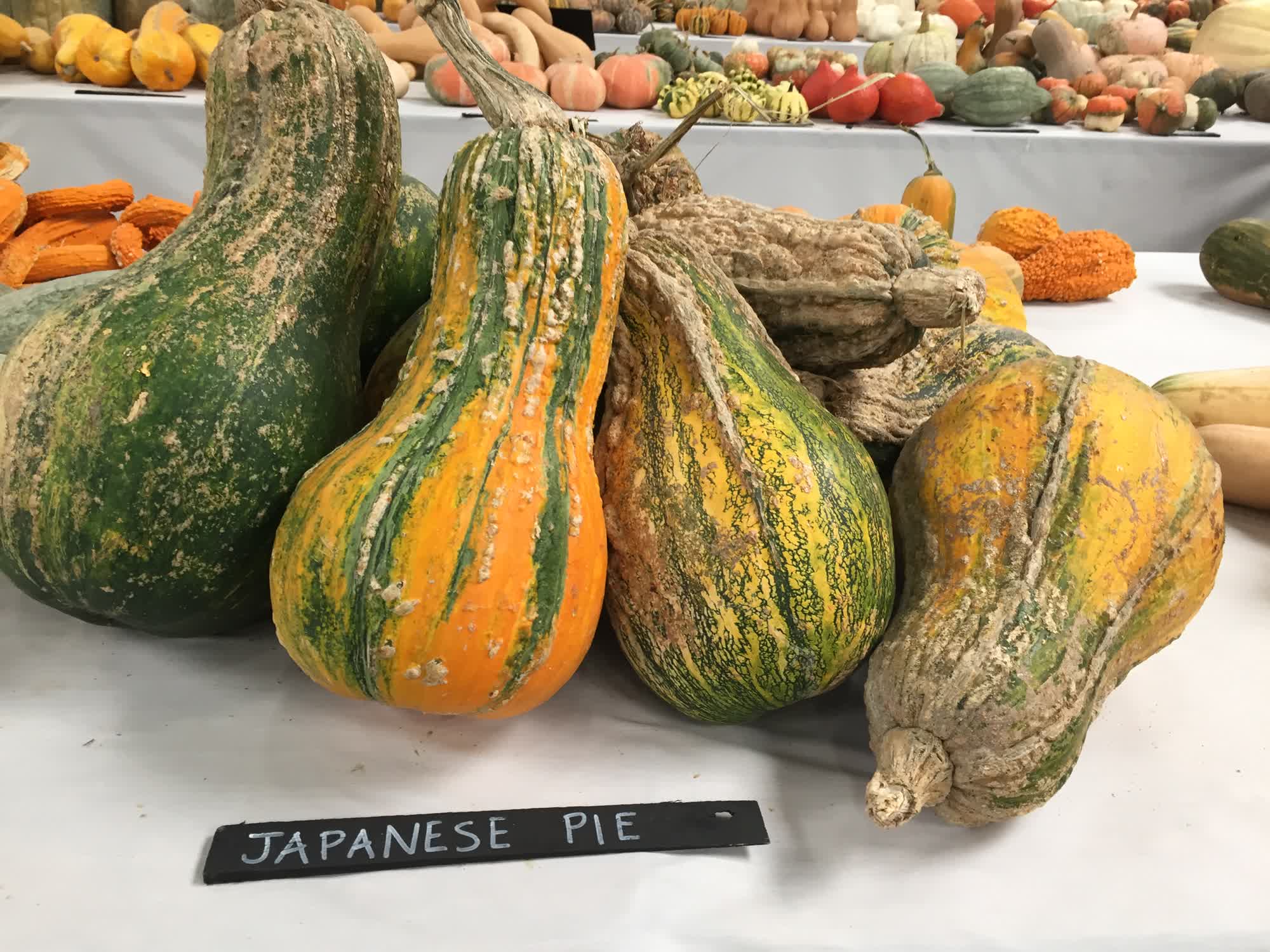 Japanese Pie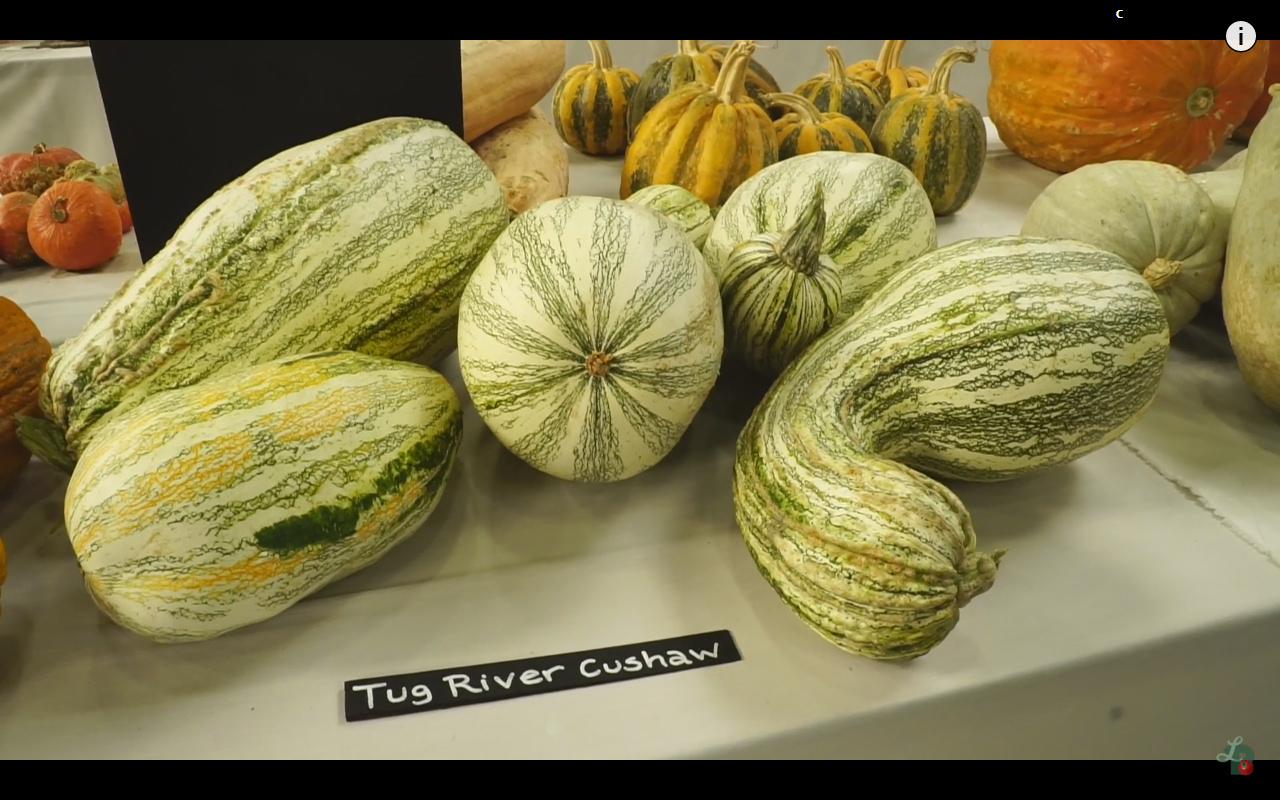 Tug River Cushaw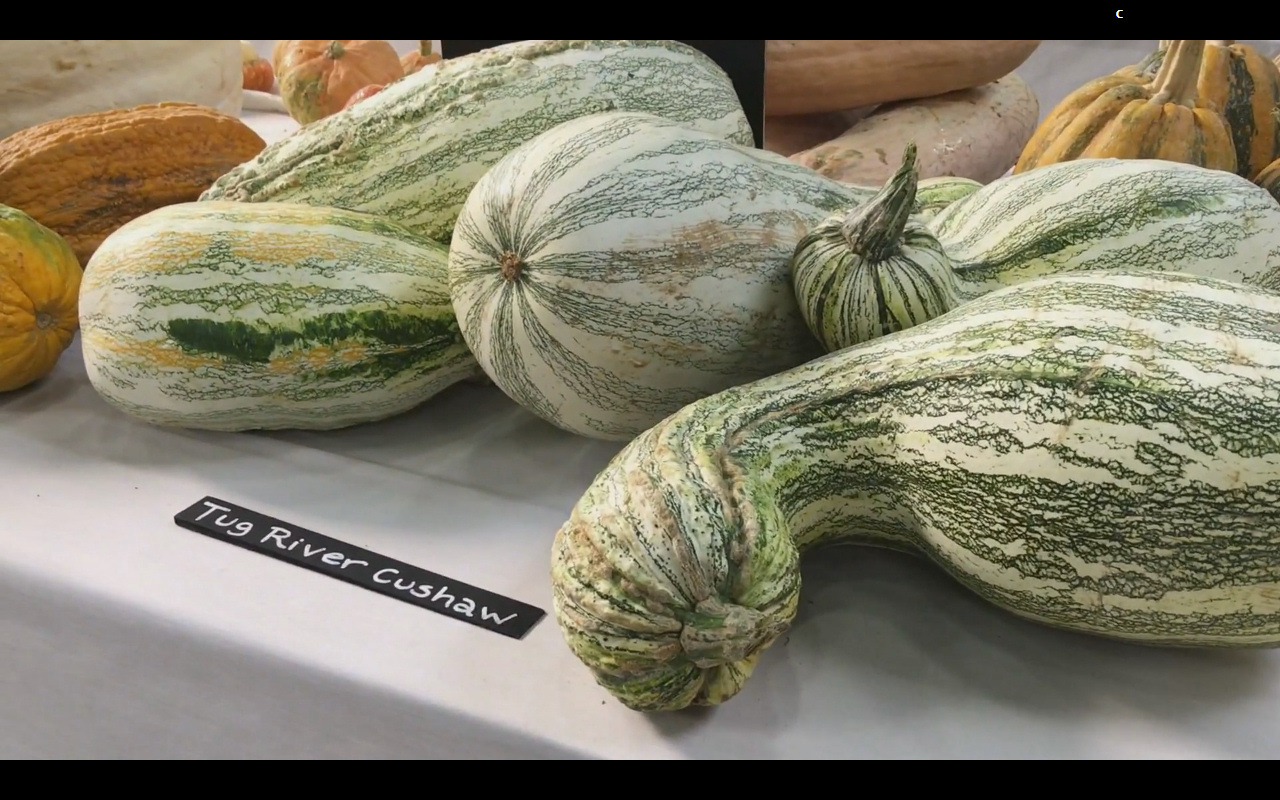 Tug River Cushaw