Sweet Dumpling
Cucurbita pepo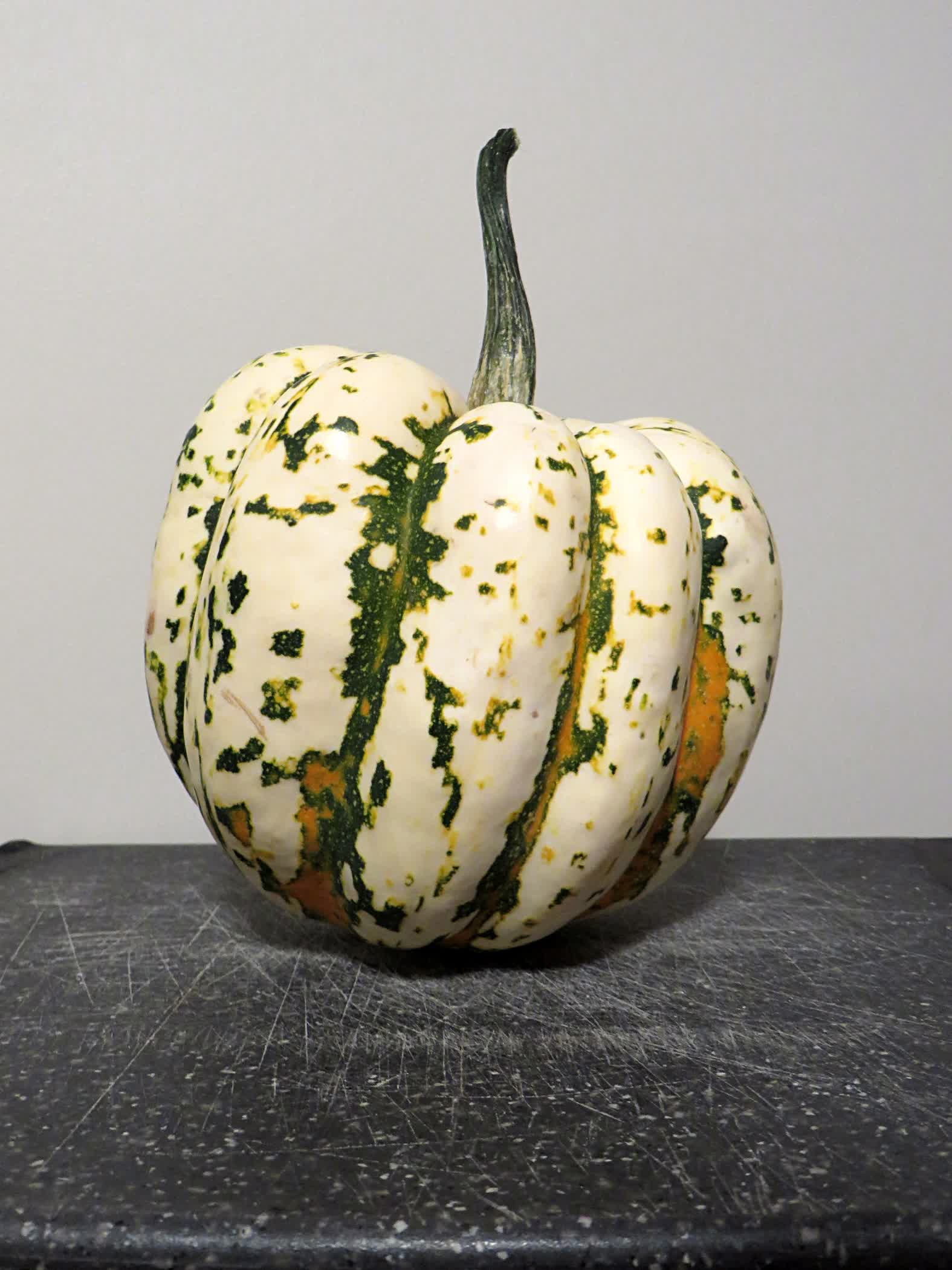 Sweet Dumpling Squash
A round, mini-sized winter squash with a deeply indented stem area. It's skin is white or yellow, with green jagged stripes. It is very sweet in flavor with tender light orange flesh. Called "Patidou" by the French.
A "Dumpling" type squash. DumplingAbout Dumpling Squash
Squashes of Cucurbita pepo, acorn group were domesticated by Native Americans then later made their way to Europe and Asia. The Dumpling variety specifically was first developed in 1976 by Sakata Seed Corporation of Yokohama, Japan. At the time it was a popular practice in Japanese squash breeding to take larger popular American squash varieties and breed them to be smaller in size and more home garden and home chef friendly. Dumpling squash grow on shorter trailing vines and will benefit from being trellised in order to keep fruits off the ground. Expect plants to produce between eight and ten petite squash within ninety and one hundred days of planting. Squash will be ready when stripes are green, and their stems start to crack. The plants will thrive best in frost free, sunny climates and prefer a rich well-drained soil and moderate moisture.
Varieties:
Harlequin
A highly attractive green, gold and yellow striped acorn / dumpling squash. Exceptionally sweet flesh. F1 Hybrid.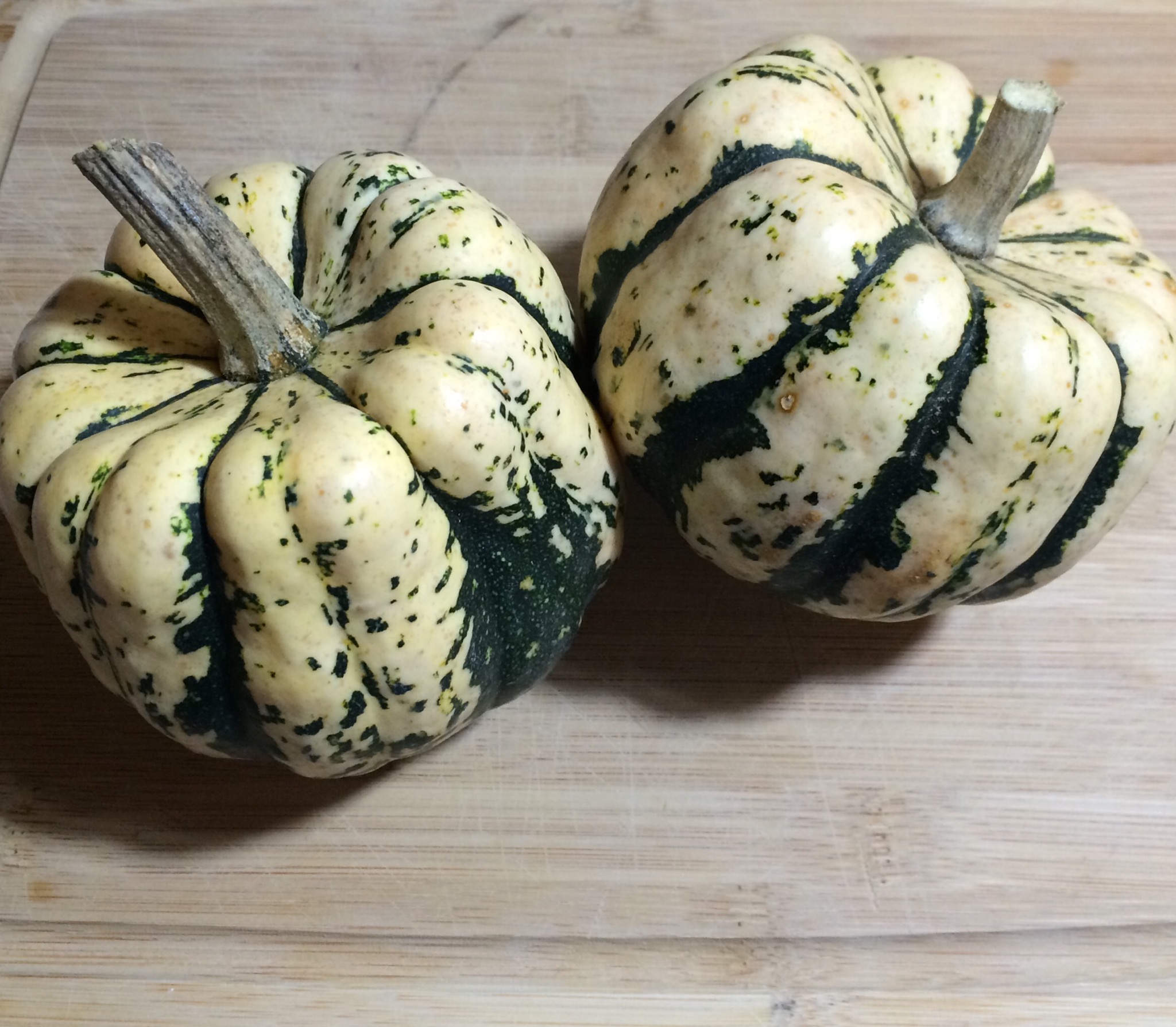 Sweet Dumpling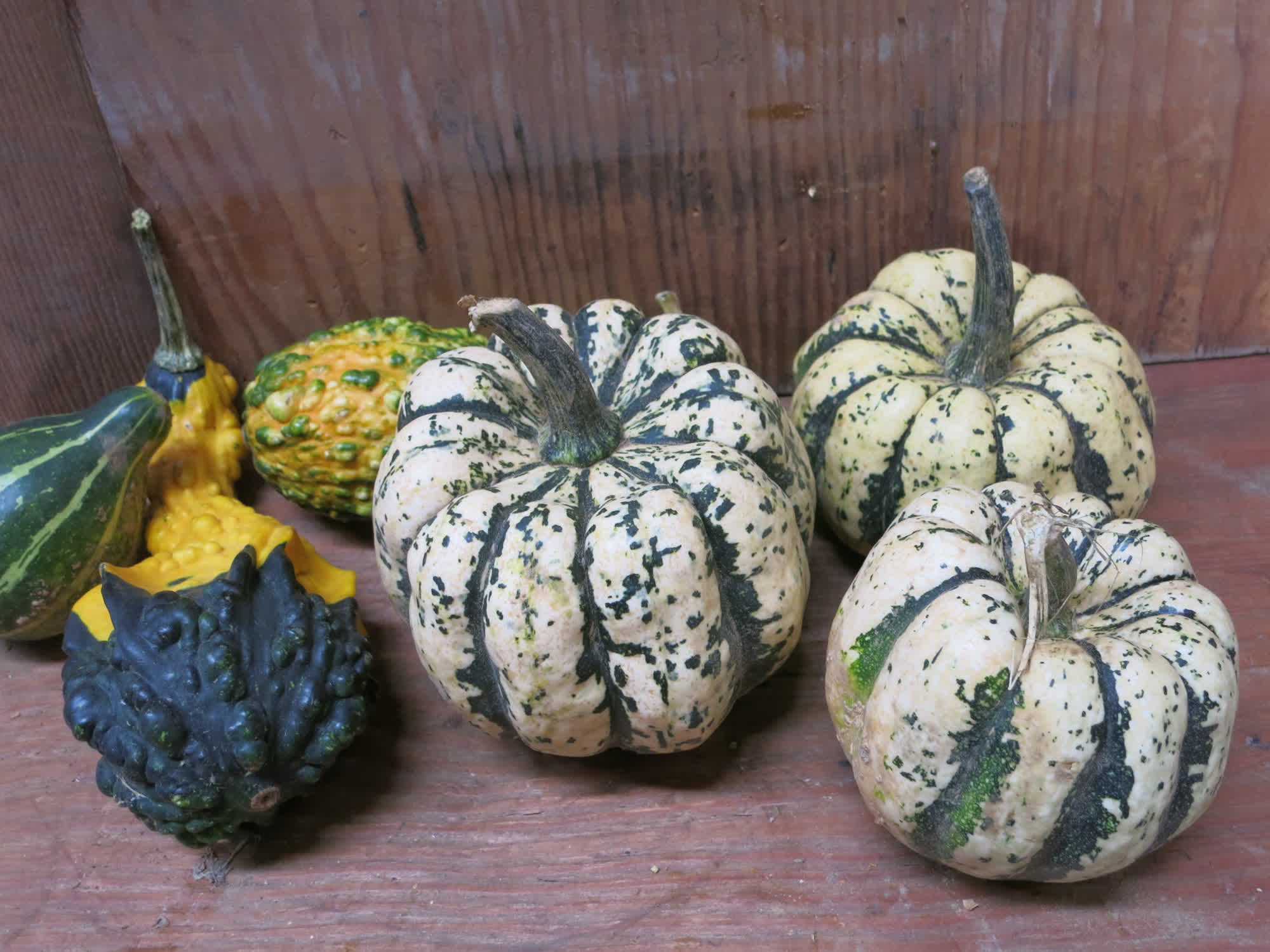 Sweet Dumpling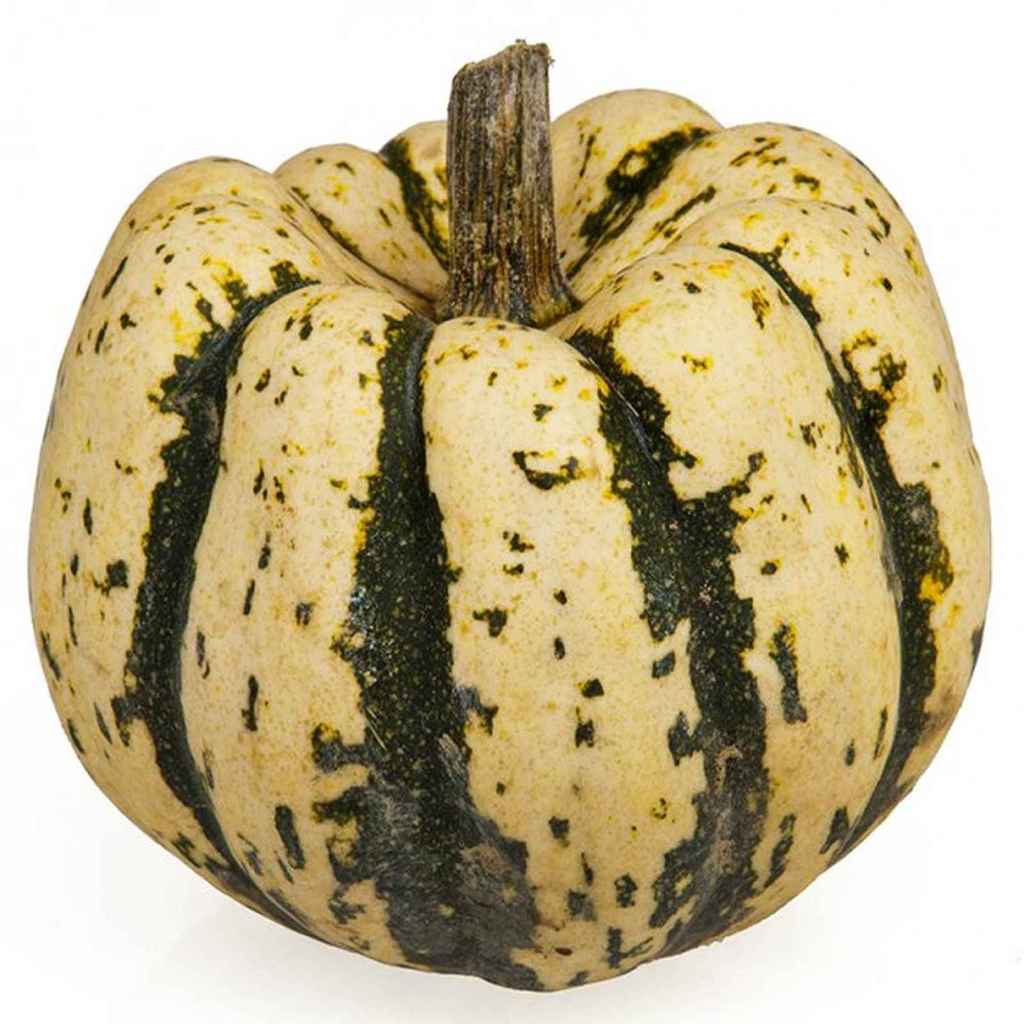 Sweet Dumpling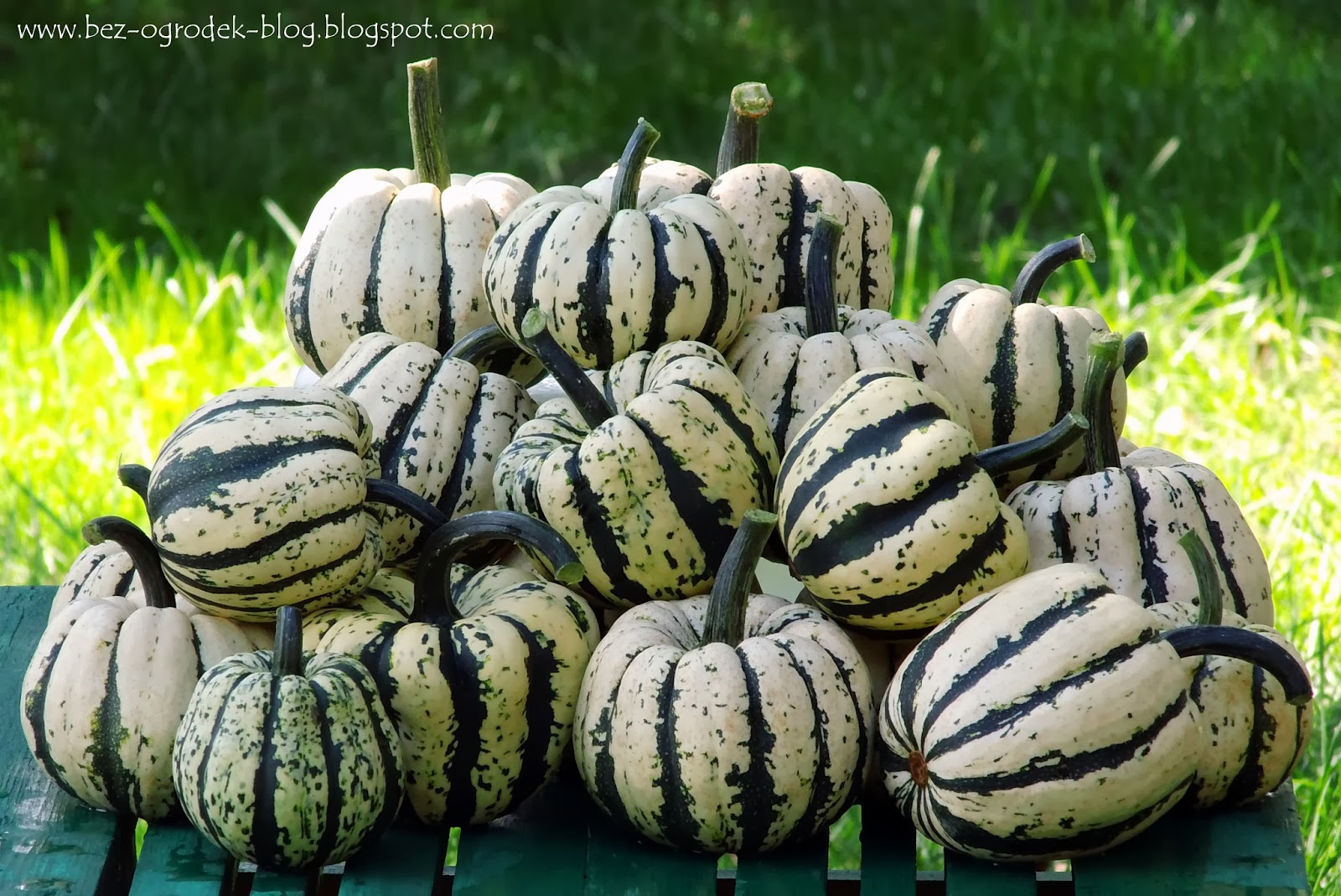 Sweet Dumpling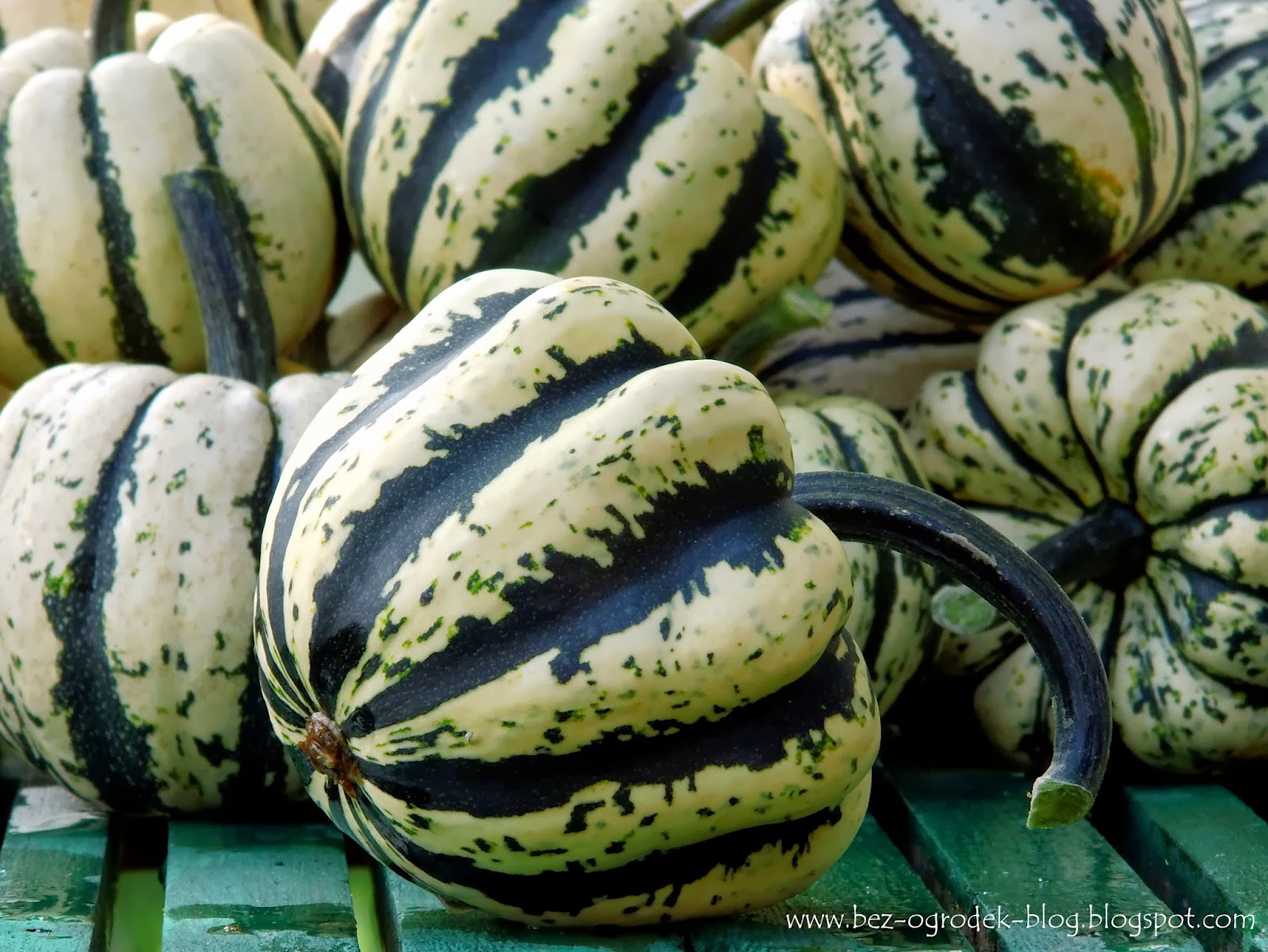 Sweet Dumpling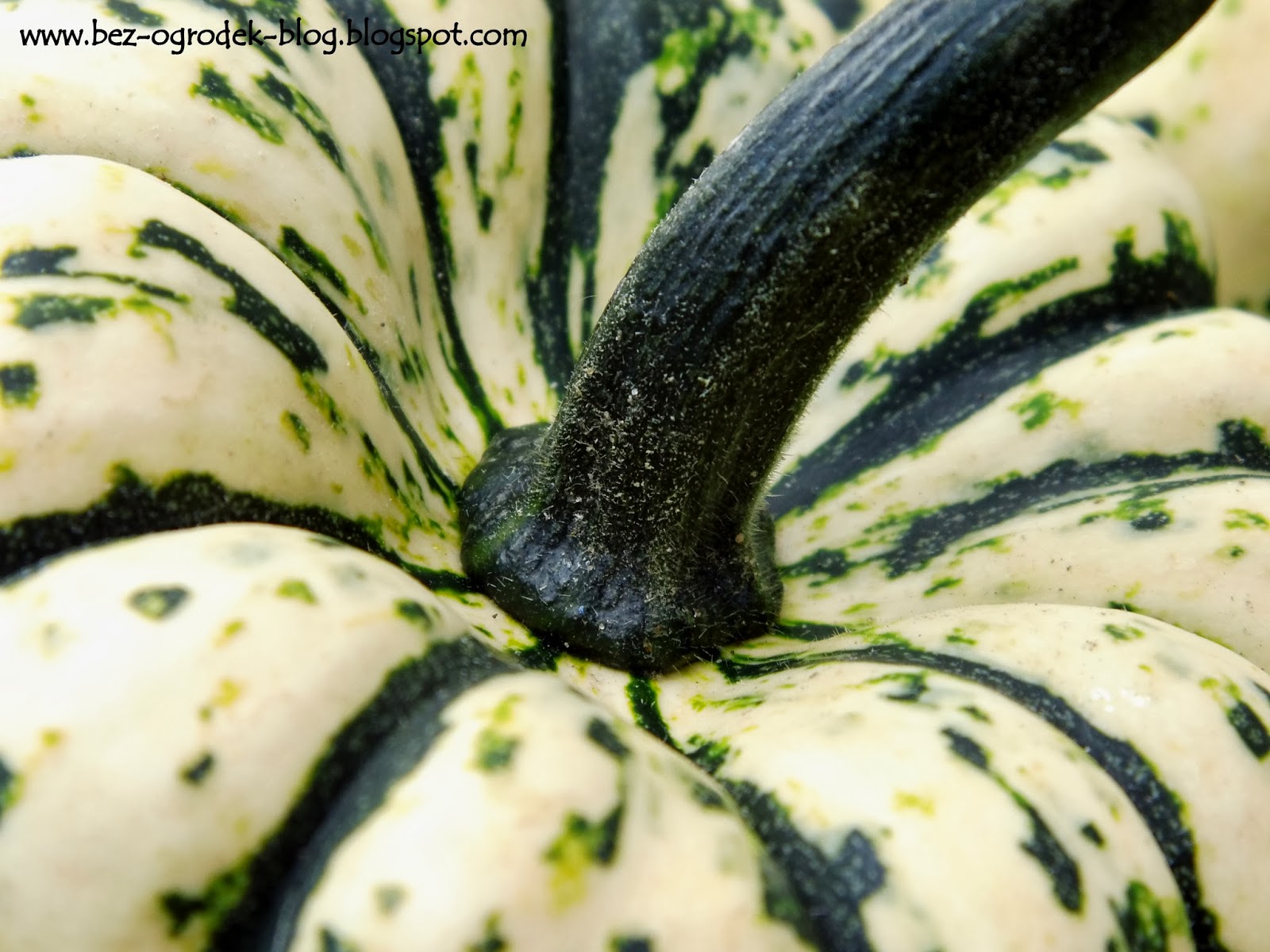 Sweet Dumpling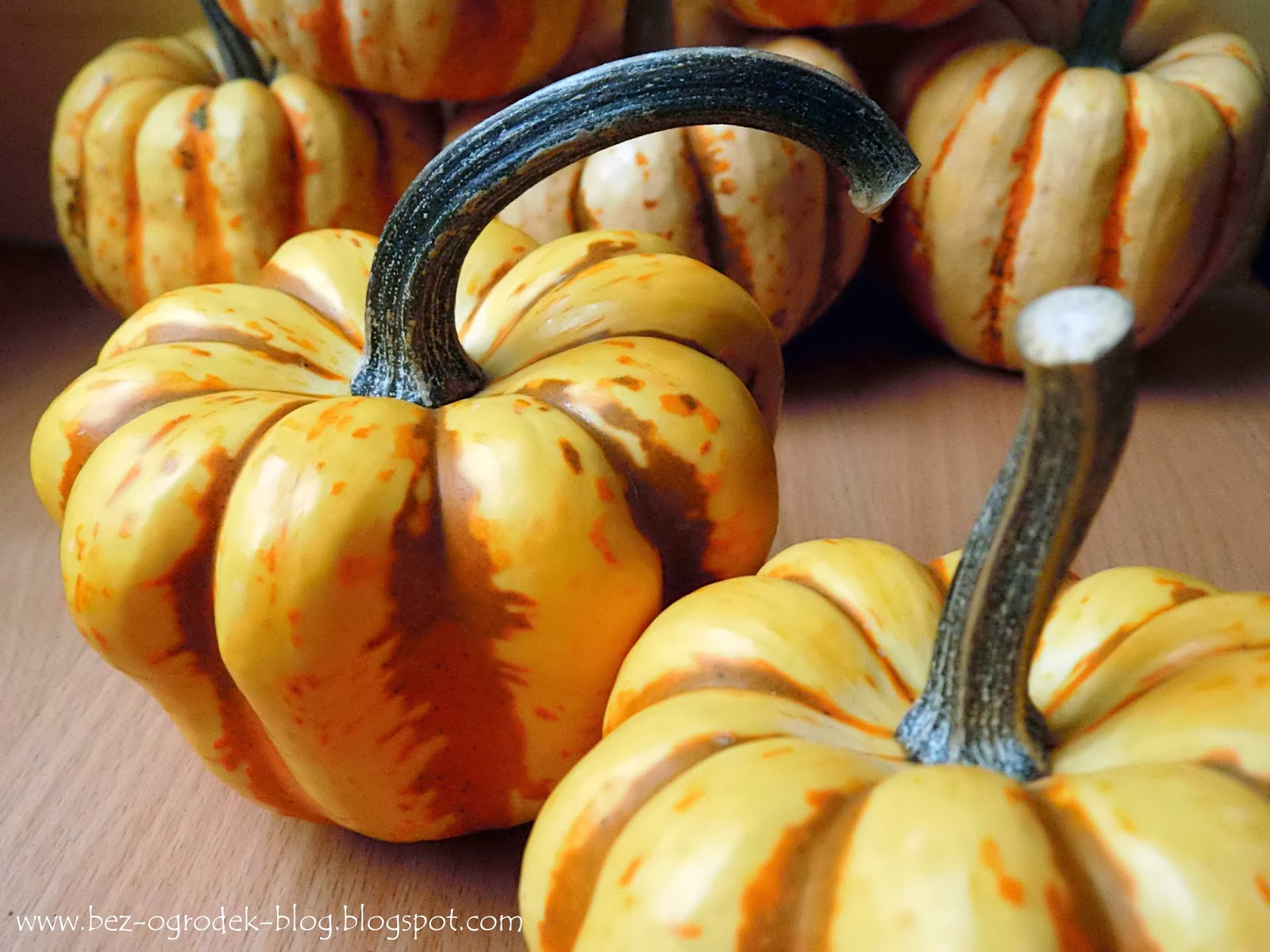 Sweet Dumpling 4 months after harvest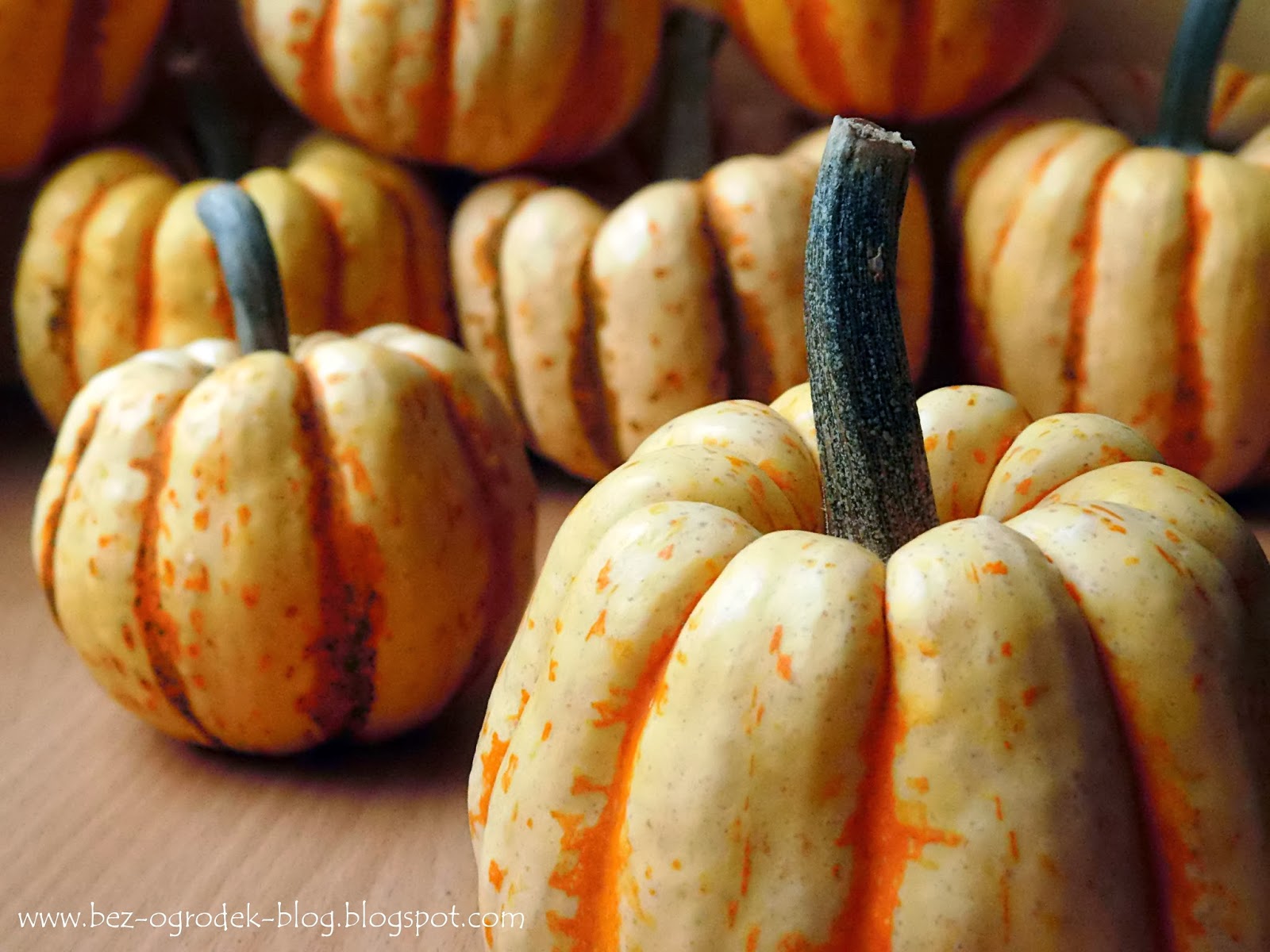 Sweet Dumpling 4 months after harvest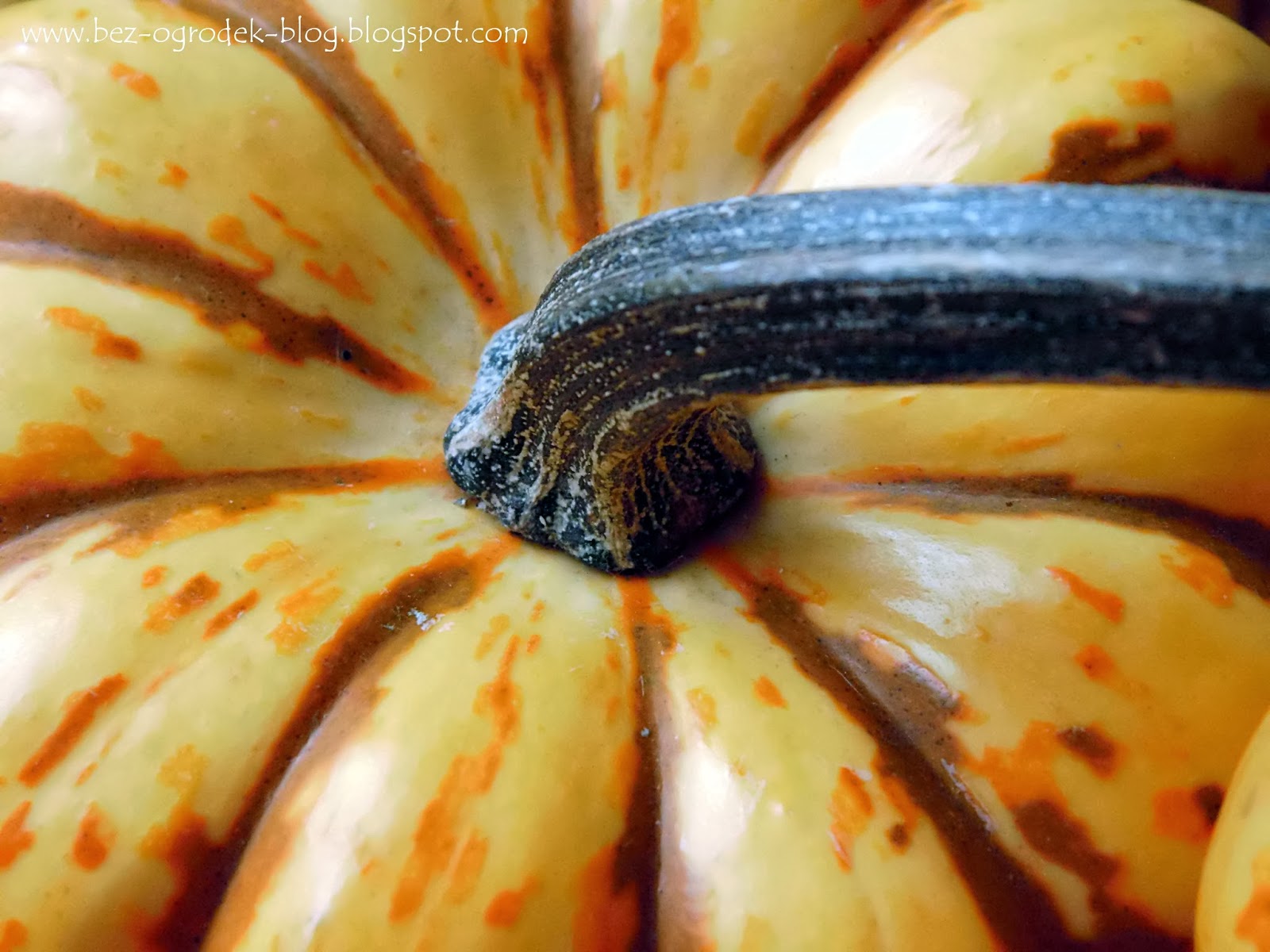 Sweet Dumpling 4 months after harvest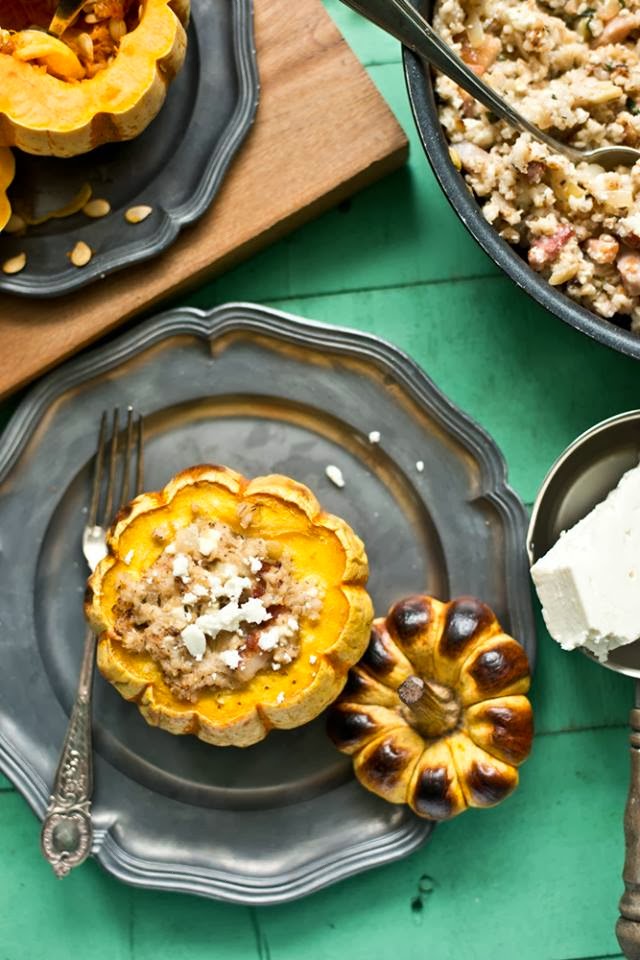 Sweet Dumpling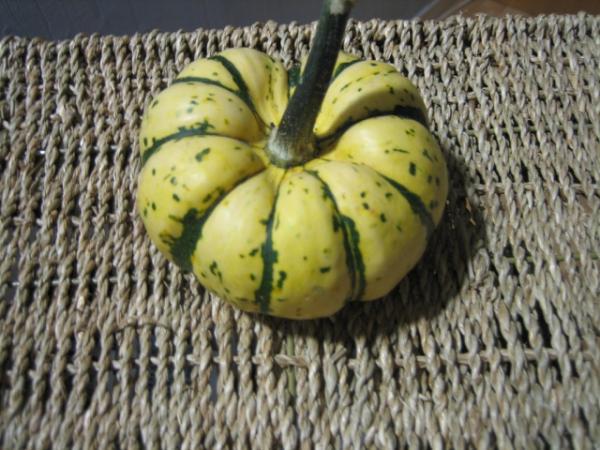 Sweet Dumpling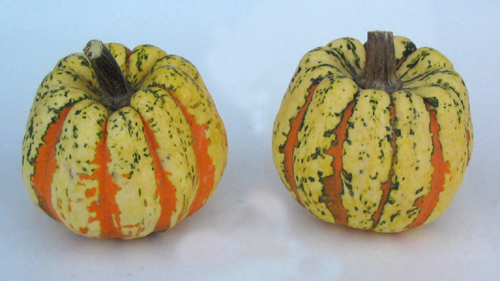 Sweet Dumpling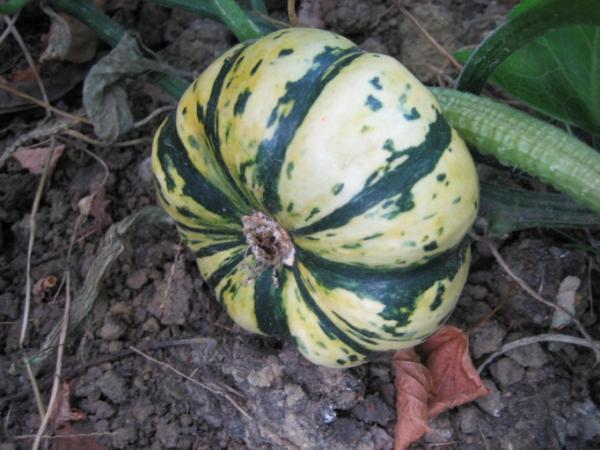 Sweet Dumpling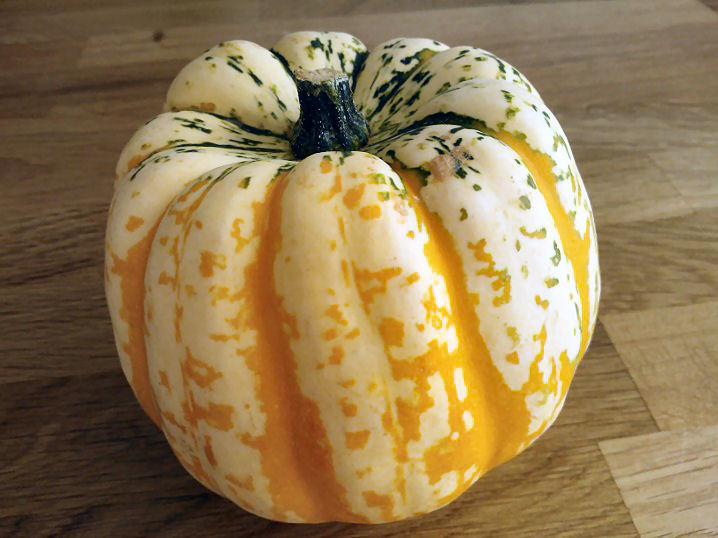 Harlequin