Mushroom Analysis 101 with Alan Rockefeller
In this week's class, you will have the unique opportunity to work with one of the foremost authorities on mushroom identification, Alan Rockefeller, who will lead us through preparing mushroom samples for PCR analysis and testing them for traces of GMO.
You will gain confidence identifying the important macroscopic, microscopic and chemical attributes used to distinguish mushroom species from one another. You will also learn how to make the most of resources like field guides and social media to help you become a more confident mushroom hunter! Please bring a notebook, any resources (guides, tools) you want to use in the field, and if you find any mushrooms (very fresh or properly dried whole specimens only), please bring them as well.
Counter Culture Labs on Meetup.com ,October 28, 2017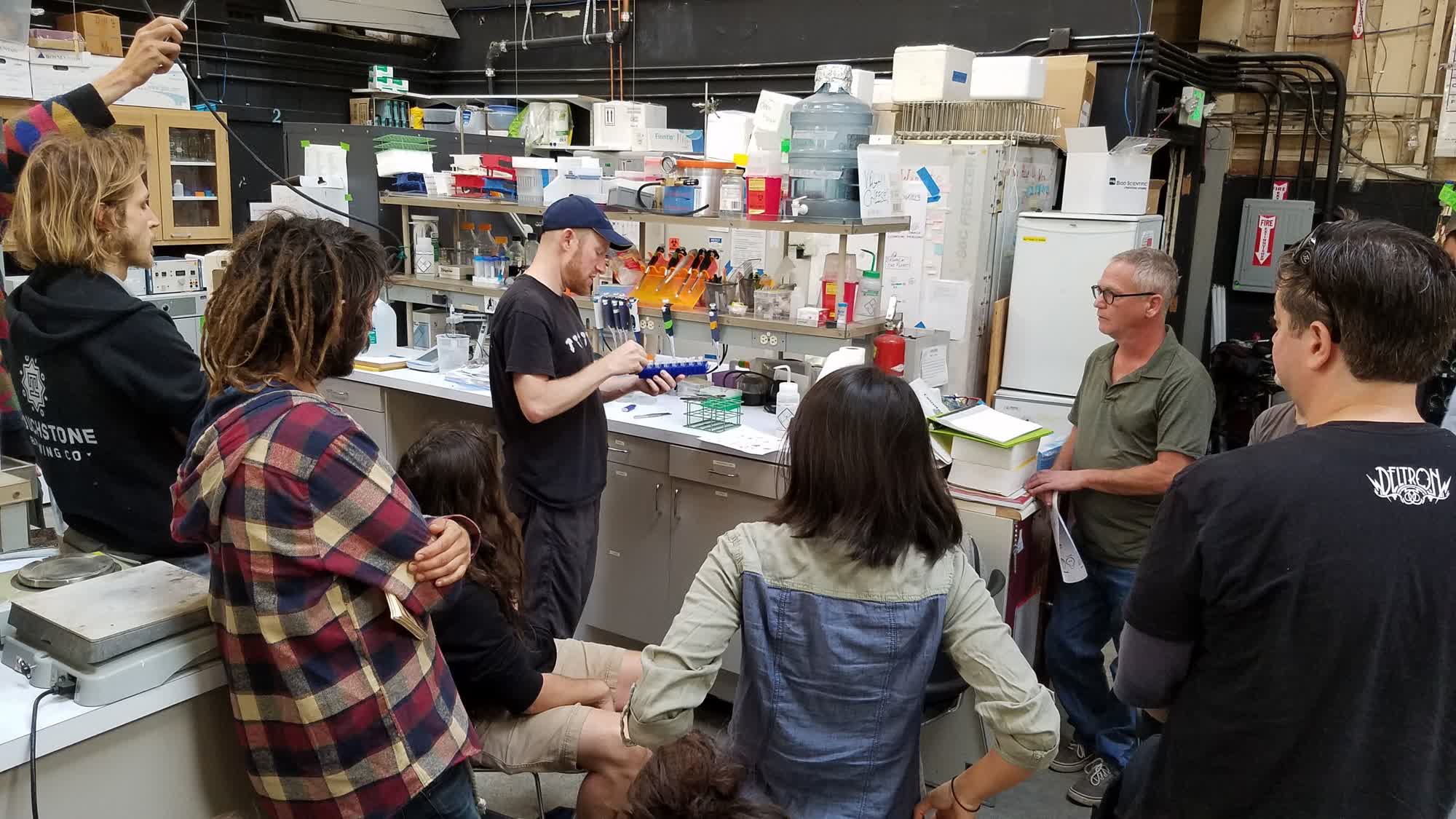 Alan leading a demonstration on how to use PCR to identify fungal DNA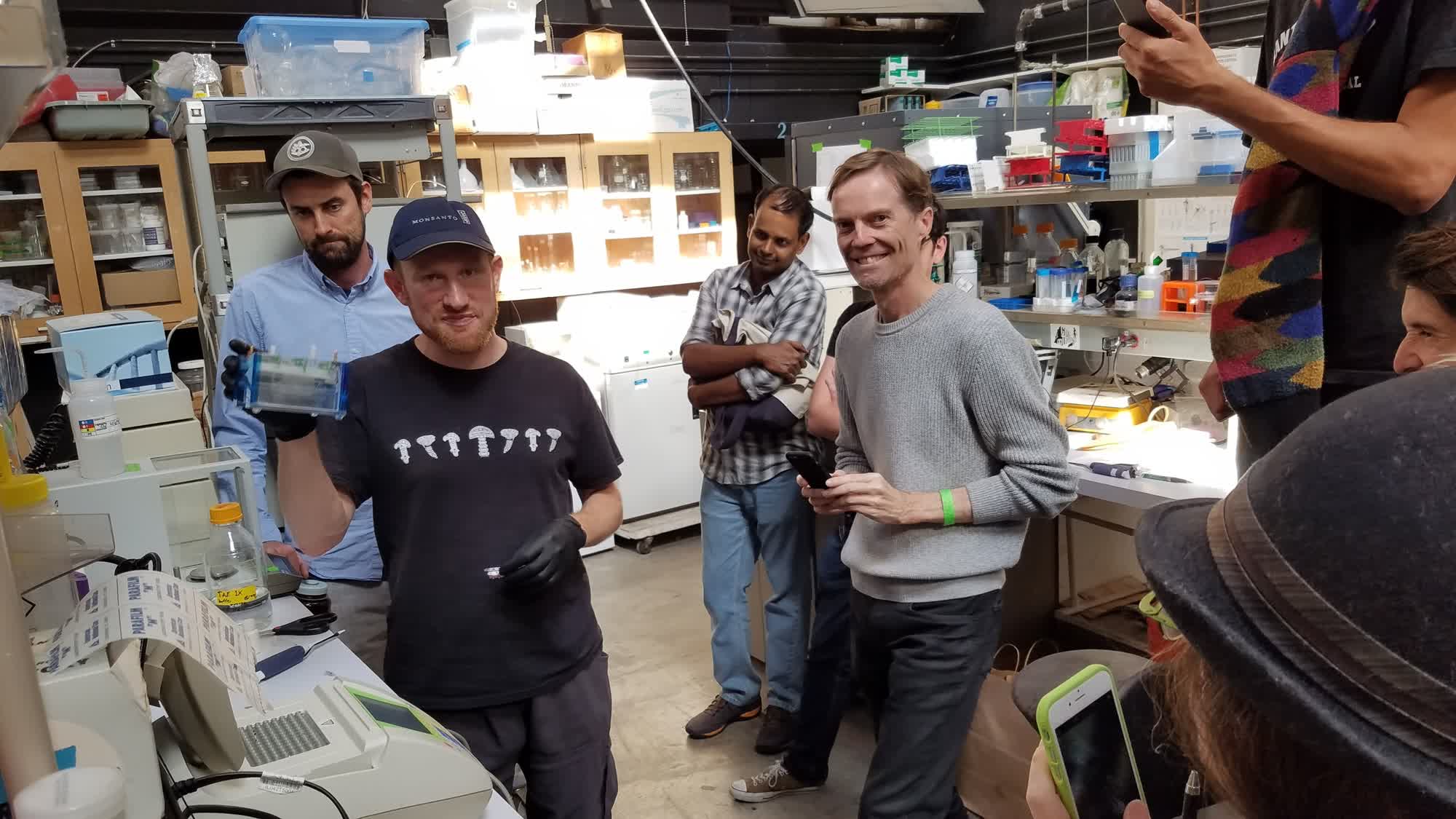 ready for gel electrophoresis!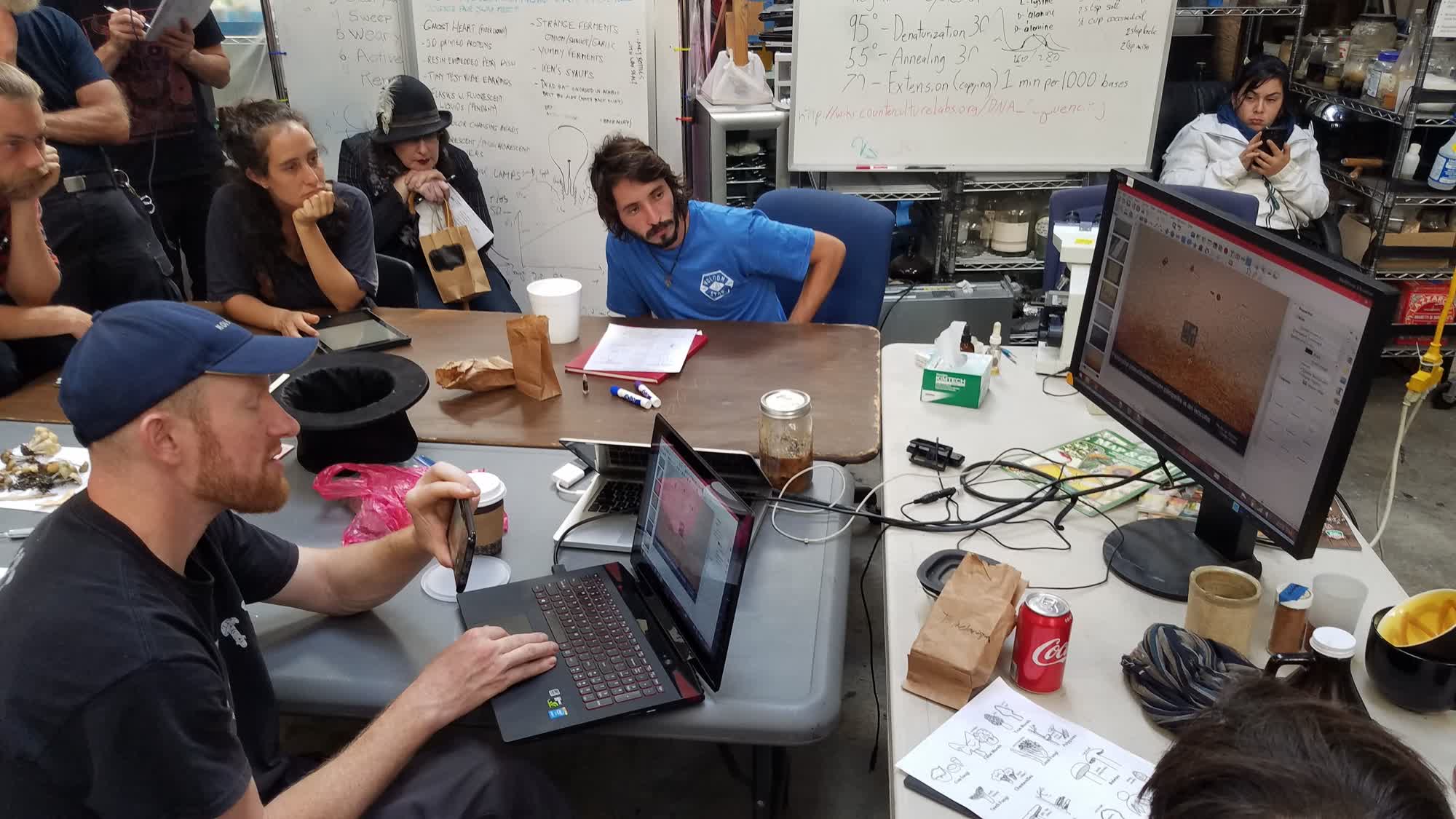 spore microscopy!