Cucurbita pepo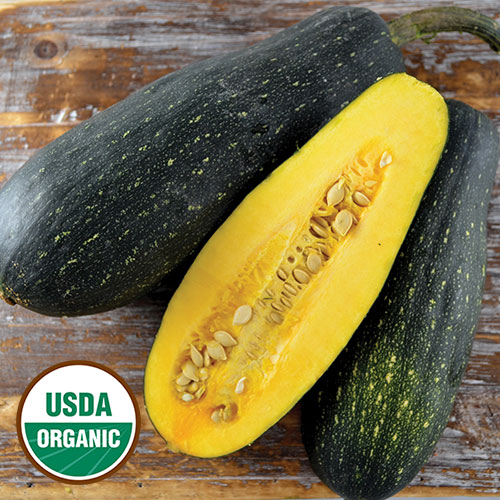 Dostal Cucumber. Donated to SSE by Arthur Dostal. A variety grown by his parents, Lewis and Mary Dostal of Tama Co., Iowa, who reportedly received it from family friends. Sweet flavor with buttery smooth texture when grown as a winter squash, but also delicious as a summer squash. 90 days.
Traditionally grown as a winter squash, but tastes good as a summer squash too. Vines produce cream white green fruit maturing to dark green that are similar in size and shape to a cucumber.
Seed Reviews:
Minnesota: The fruits look like green Delicatas and are turning orange in storage. Their flavor is good, a bit like a Delicata, but not spectacular. The main drawback to this variety is that it is quite late compared to the other varieties that we grow.