Cucurbita ficifolia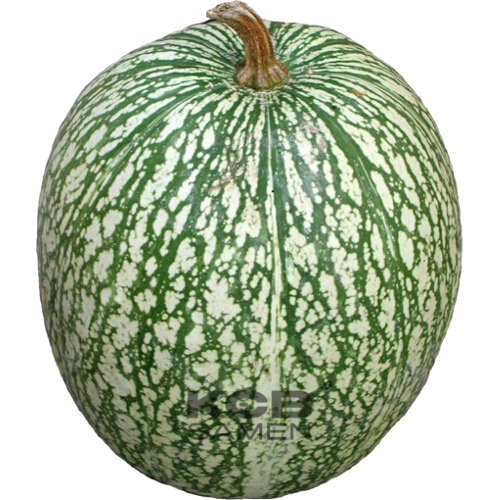 Also known as Shark's Fin Melon, Siam pumpkin, Fig leaf gourd, Chilacayote and Pie Melon (in Australia and New Zealand). Squash has a distinct smell of melon, creamy white flesh and large pale seeds. The flesh is fibrous when it's raw, and breaks down into strands (a bit like thick fish bones) when it's cooked.
Fig Leaf Gourd, or Feigenblattkürbis in German, is a strong vigorous plant. In Central Europe it is mainly used as an underlay for cucumbers, because the roots are resistant to soil fungi of the fusarium group. Plant: very large vine; vines up to 30 meter long; Fruit: green, white marmorated, highround; Size: (DxH): 17 - 23 cm x 20 - 25 cm; Flesh: white, very fibrous, astringent, and very sweet; Usage Recommendation: Oven, Steam, Sweet Dishes, Decoration. Storage time: +++++ Weight: 2.0 kg - 5.0 kg Maturity: 130 days
Another edible New World species is the Malabar or fig-leaf gourd (C. ficifolia). Unlike the squashes and pumpkins, it is a perennial vine that thrives at higher elevations (above 3,000 feet or 1000 m). It is common around Quito, Ecuador, where a single plant may cover an entire vacant lot.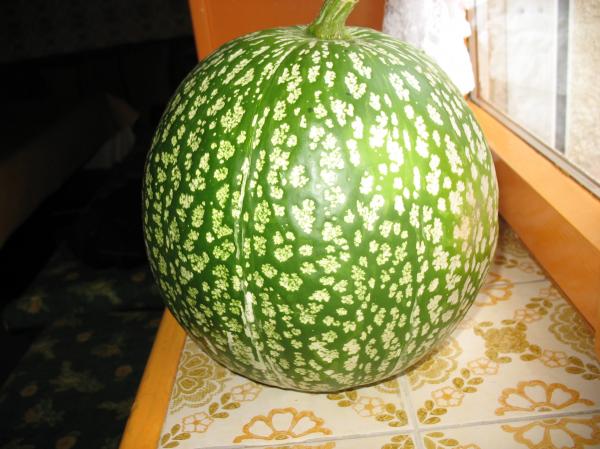 Siam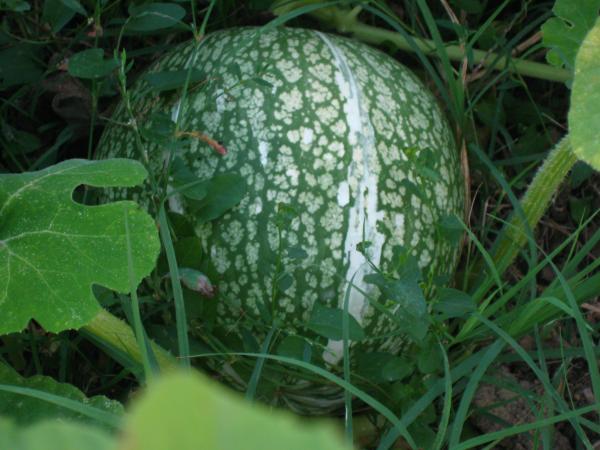 Siam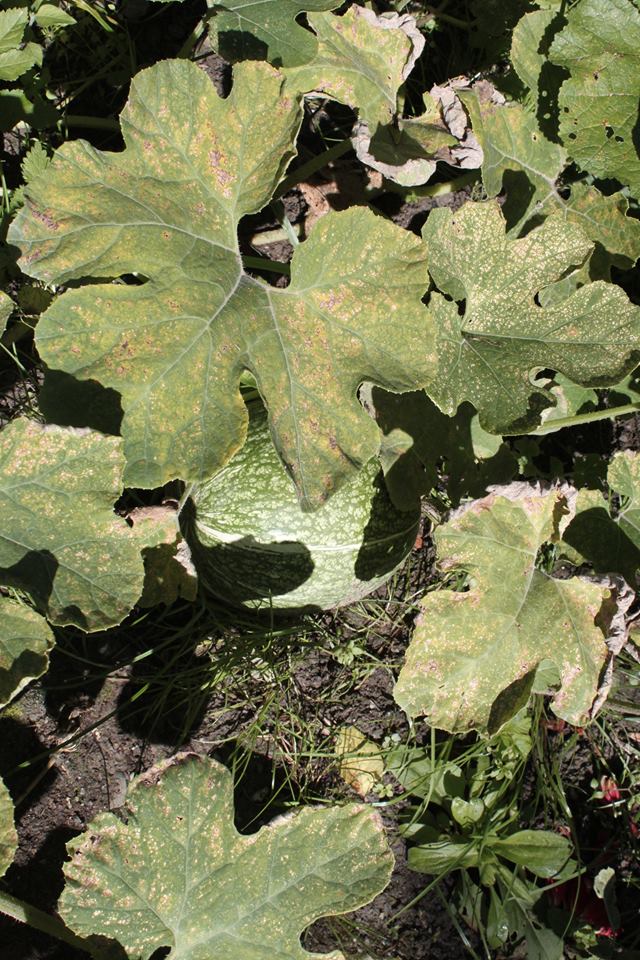 Siam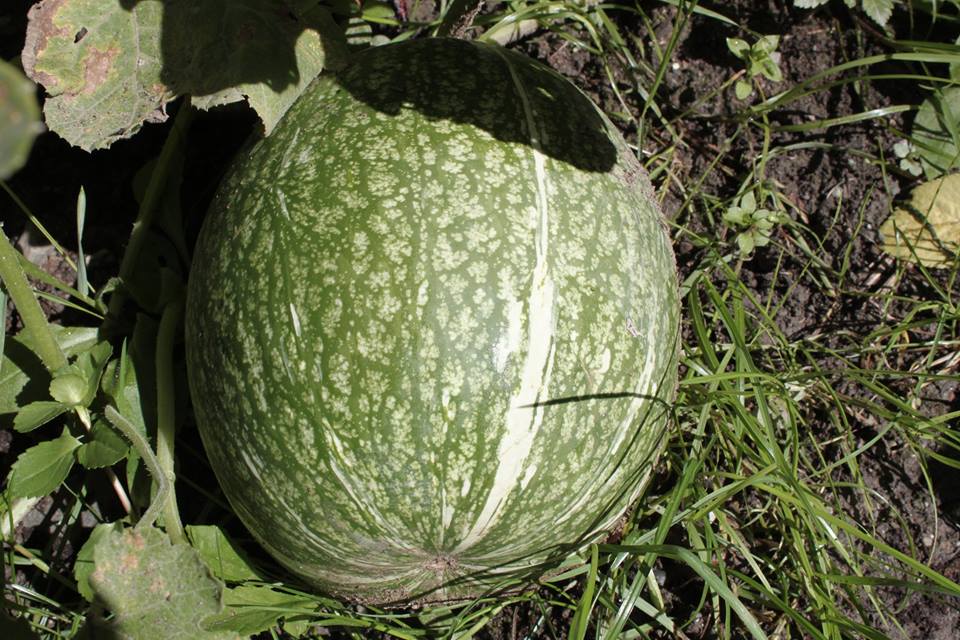 Siam