Kabocha
Cucurbita maxima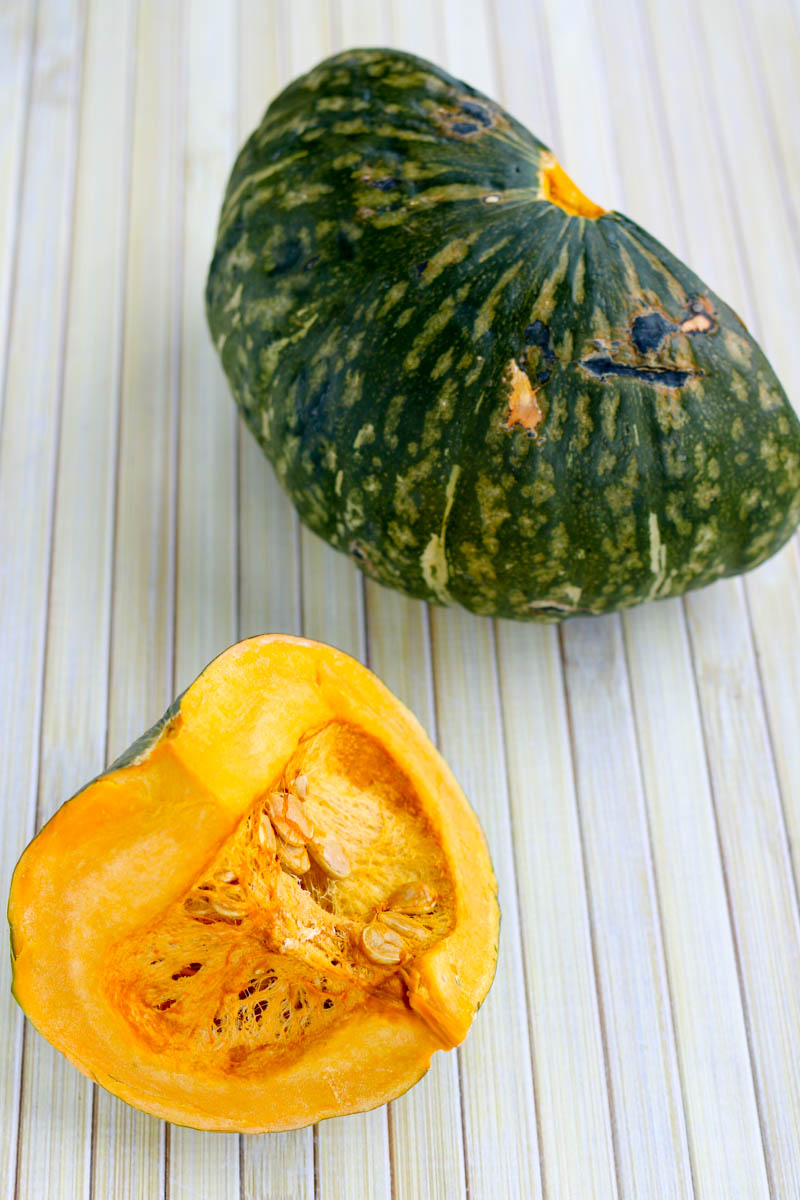 It's sweeter than butternut, with beautiful orange flesh that's reminiscent of a sweet potato in color. Although the buttercup is very close in appearance to the kabocha, the texture of this compact squash is much drier and the flavor much more mild than its nutty and sweet look-alike.
Varieties:
Green Hokkaido
Variety runner. Epidermis of green-gray color. Round fruits 10 to 15 cm in diameter with slightly marked ribs. Yellow flesh very soft, not very fibrous and dry. Each plant can carry 1 to 3 fruits from 1 to 2.5 kg. Preservation: almost 1 year. Growth: 100 days. From Japan.
Potiron Doux
Pumpkin of small dimensions, in France where it is favored, it is called "potiron doux" and it is mainly used for risotto. Also known as Sweet Pumpkin or French Cake, or "dolce francese" in Italian.
A runner variety producing 2 to 4 fruits per foot, 12 to 15 cm in diameter and 9 to 12 cm in height, from 1 to 4 kg on average. The flesh of Hokkaido Sweet Green Pumpkin is dark orange, thick, sweet, sweet, of good quality for soup, puree, gratin, flan.

Meruhen
This variety was introduced in Japan in 1995. In Japan Meruhen is occasionally sold under its German name 'Märchen' which means fairytale.
Plant: vine;Fruits: rounded, considerably flattened on top and at the bottom; Size (DxH): 15 - 19 cm x 8 - 12 cm; Flesh: dark yellow; dry, firm; sweet, excellent chestnut flavour; Usage-Recommendation: Soup, Puree, Oven, Steam, Deep-Fry Storage time: +++ Weight: 1.2 kg - 1.8 kg. Maturity: 130 days

Shokichi Green (F1)
Attractive, mini kabocha. Small green fruit with lighter stripes makes a perfect single serving at ½ - 1¼ lb. Very good flavor and texture. Its diminutive size allows it to double as a table-top ornamental. Avg. yield: 5-7 fruit/plant. Avg. 2,600 seeds/lb. 100 Days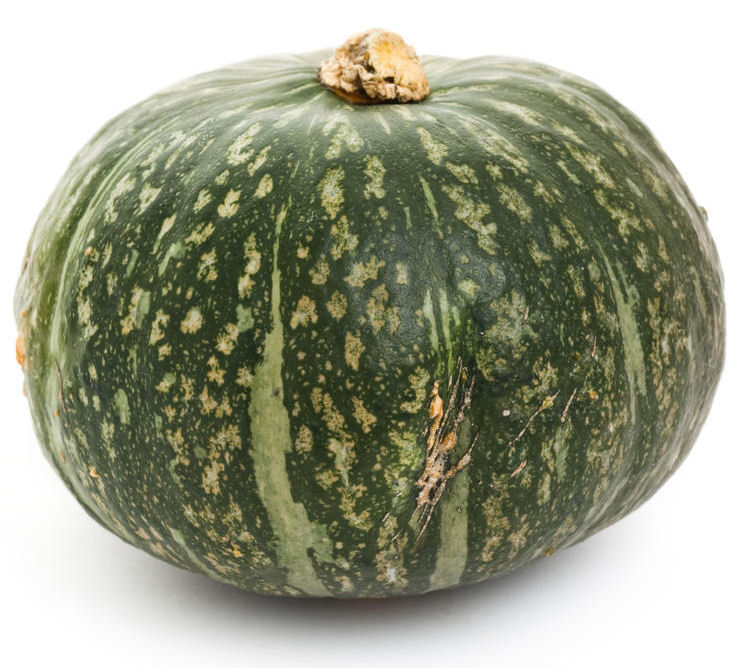 Kabocha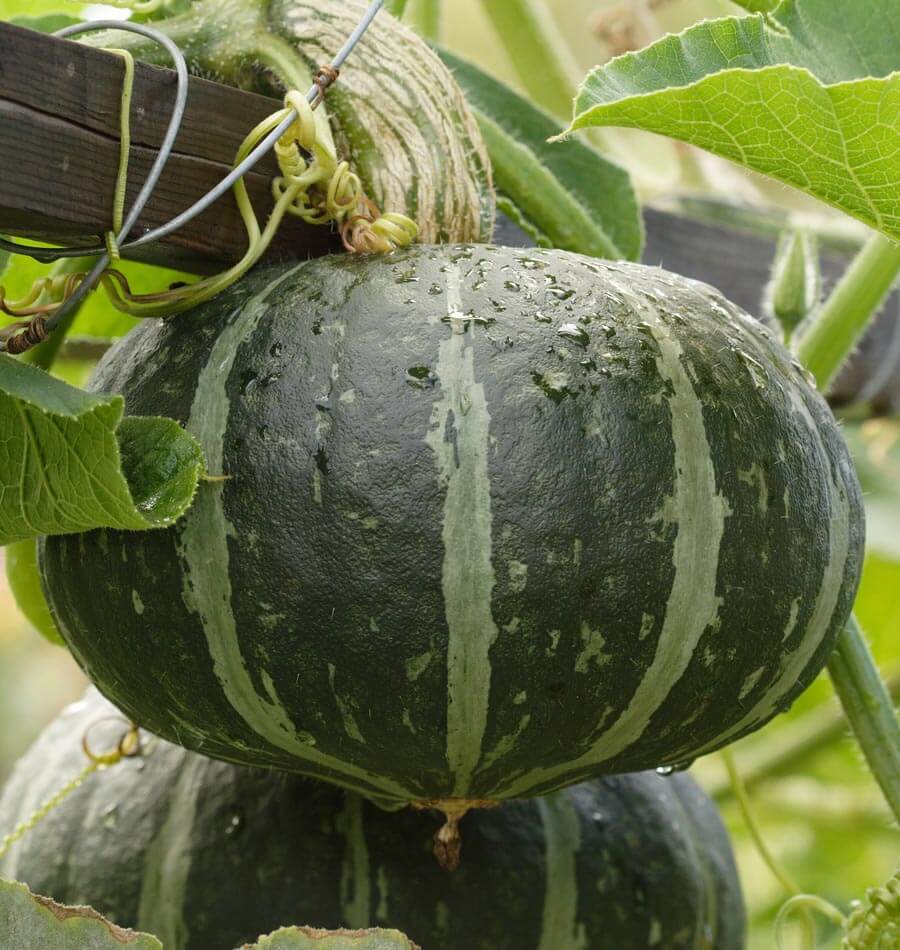 Kabocha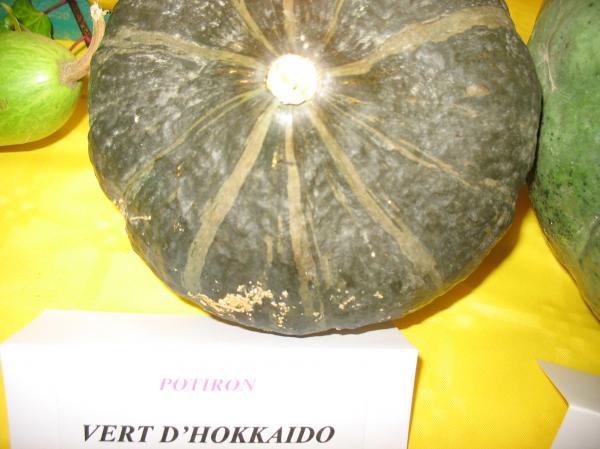 Green Hokkaido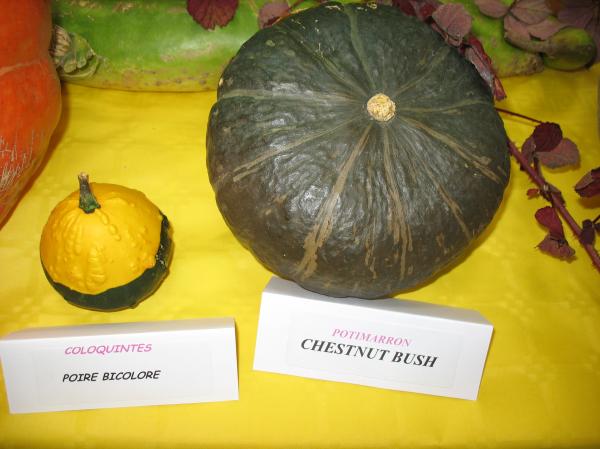 Chestnut (Potimarron) Bush or Green Hokkaido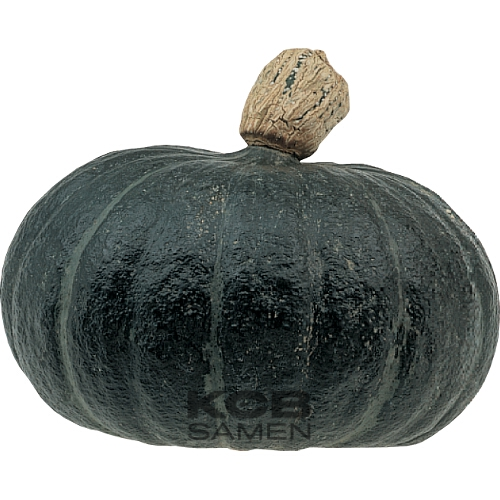 Meruhen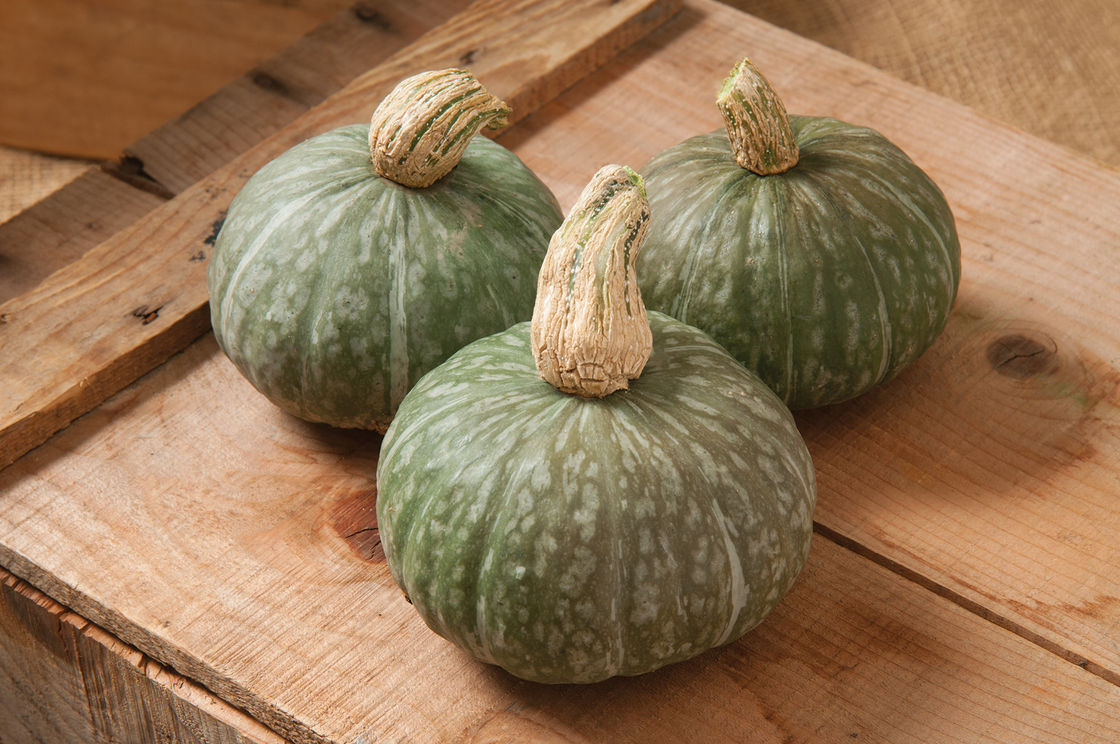 Shokichi Green (F1)