Thelma Sanders' Sweet Potato Squash
Cucurbita pepo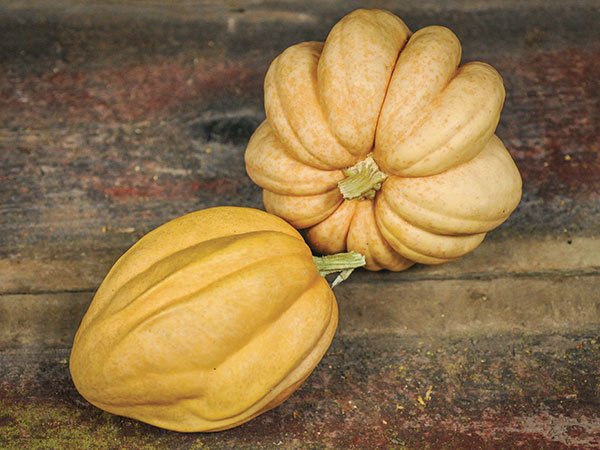 Also Known as Thelma Sanders Acorn Squash
Family heirloom from Thelma Sanders in Adair County, MD. Introduced 1988 by SESE.
Acorn-type squash up to 6 in. long. Ripens from cream to light gold. Thick, golden yellow flesh with fine texture and superb flavor. Sweetens in storage. Great vigor in VABF's 2009 squash trials. An heirloom originating from Missouri.
Seed reviews:
Grows well all over USA.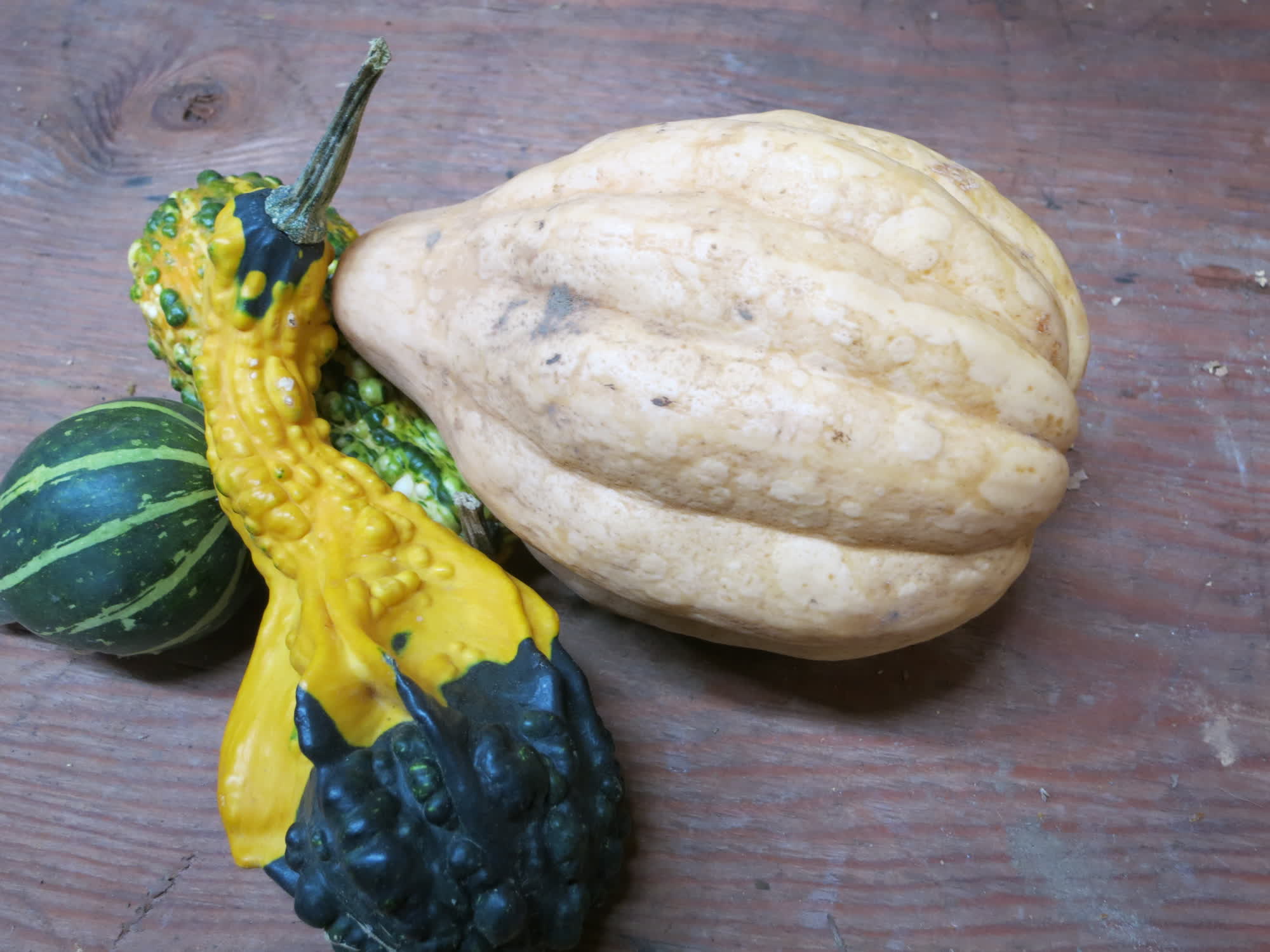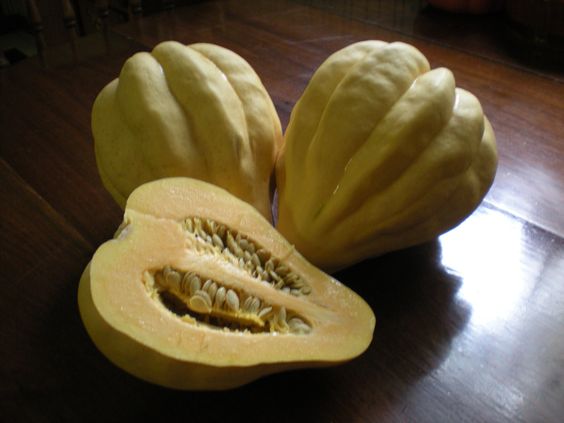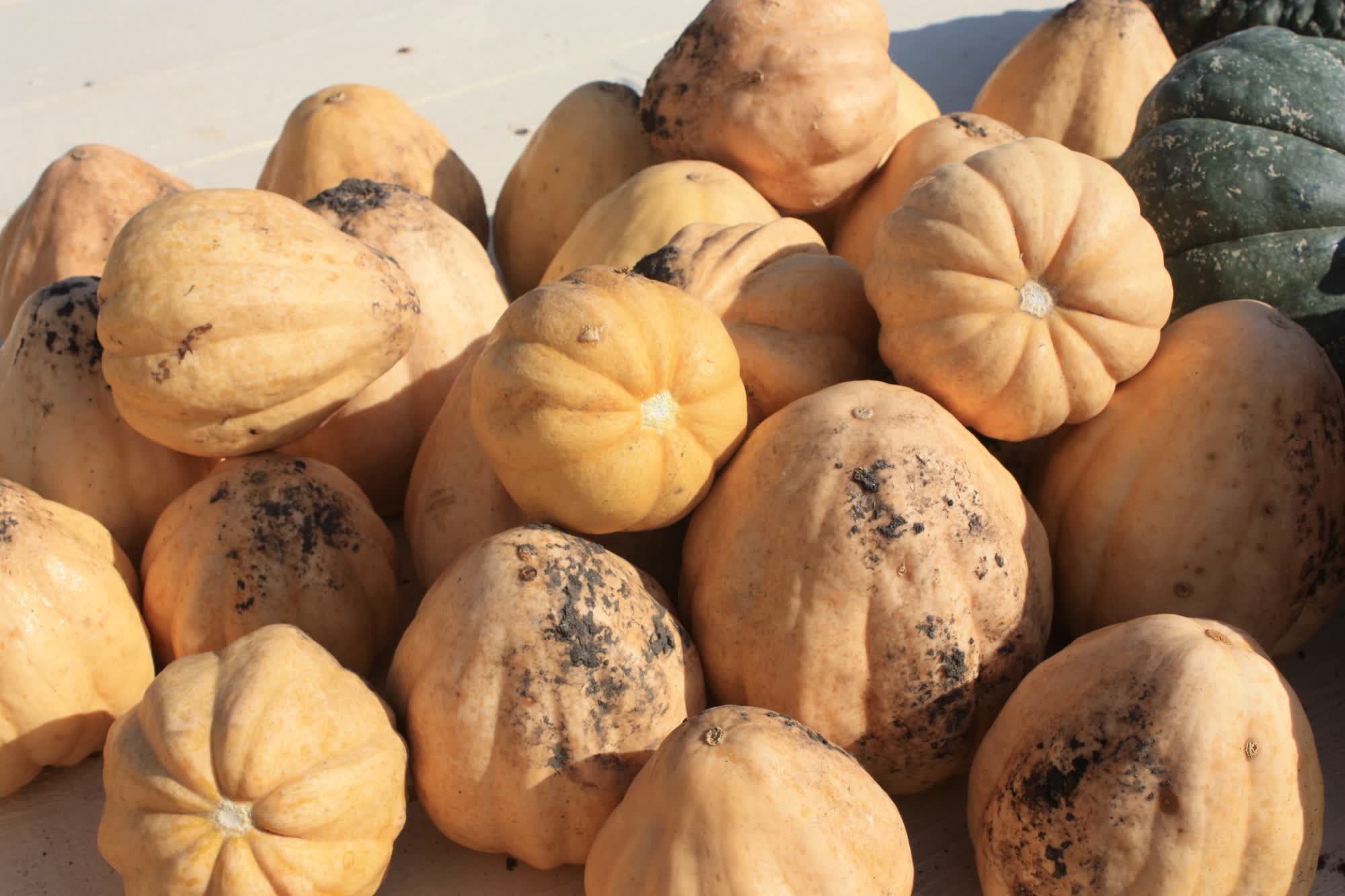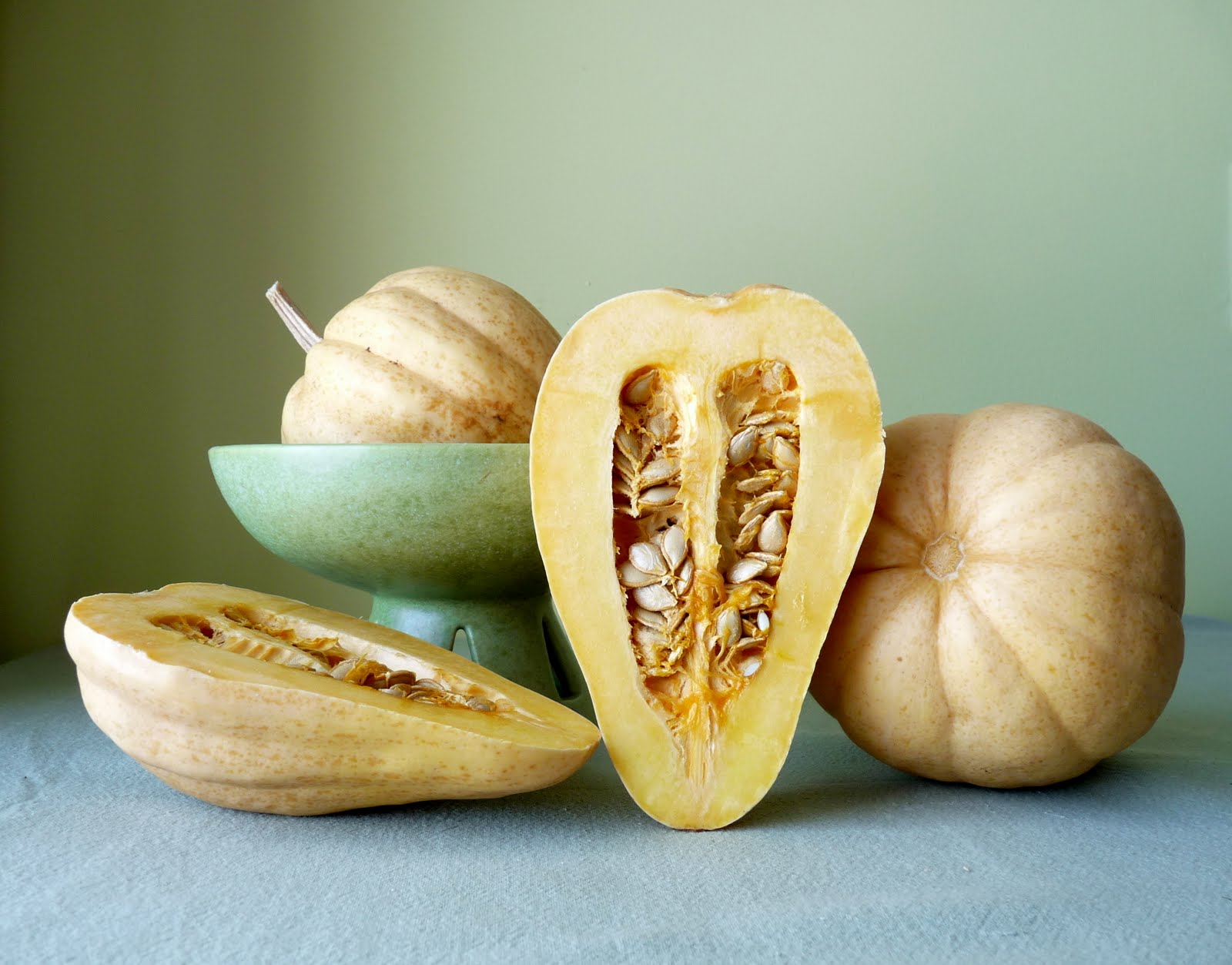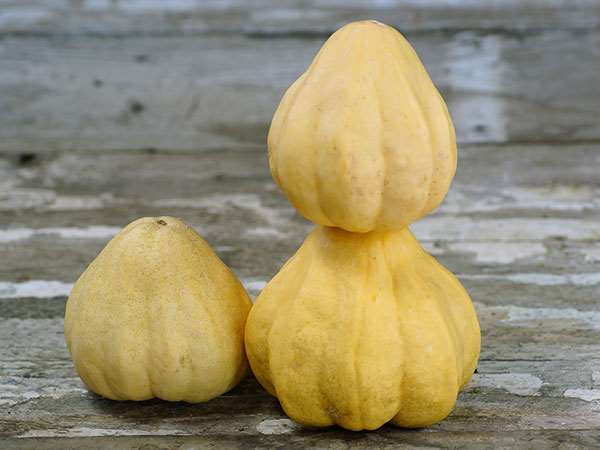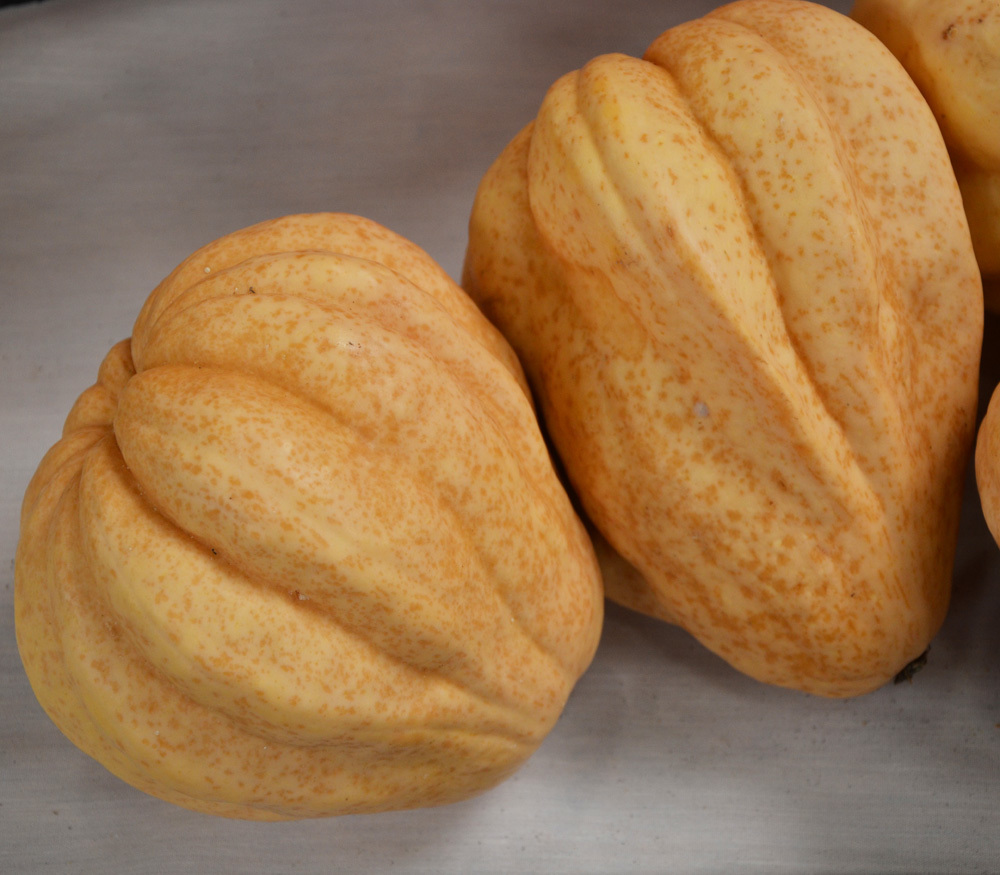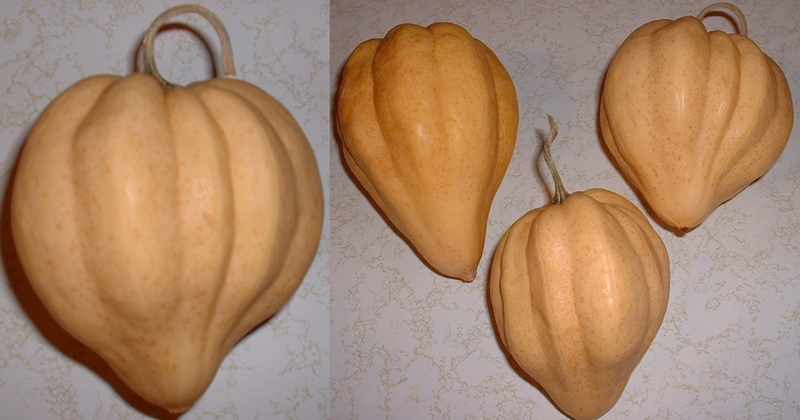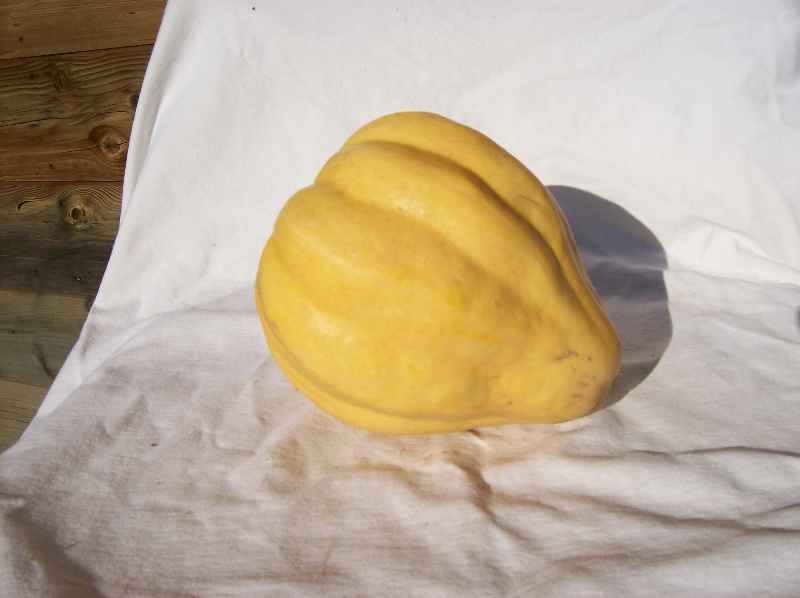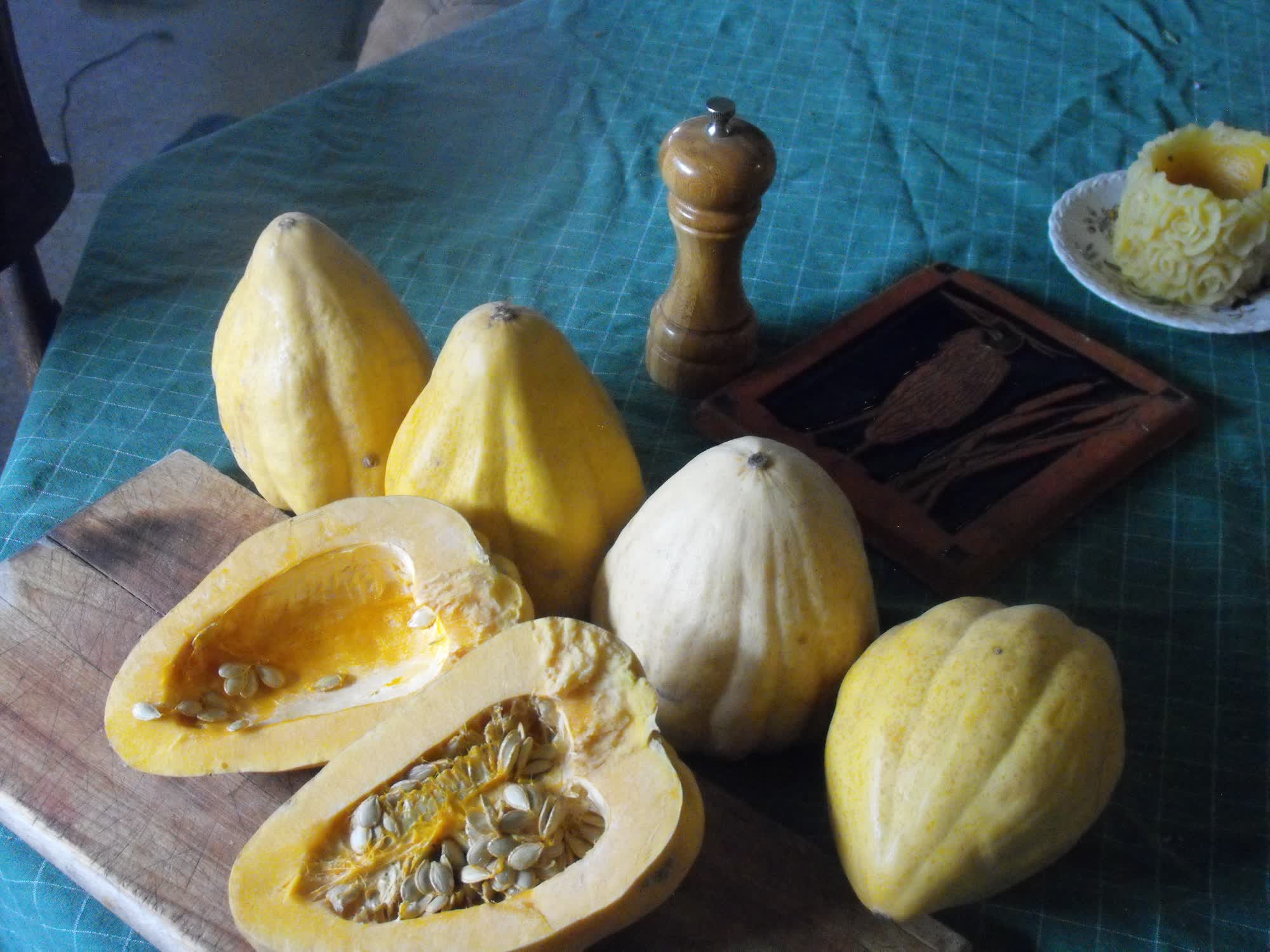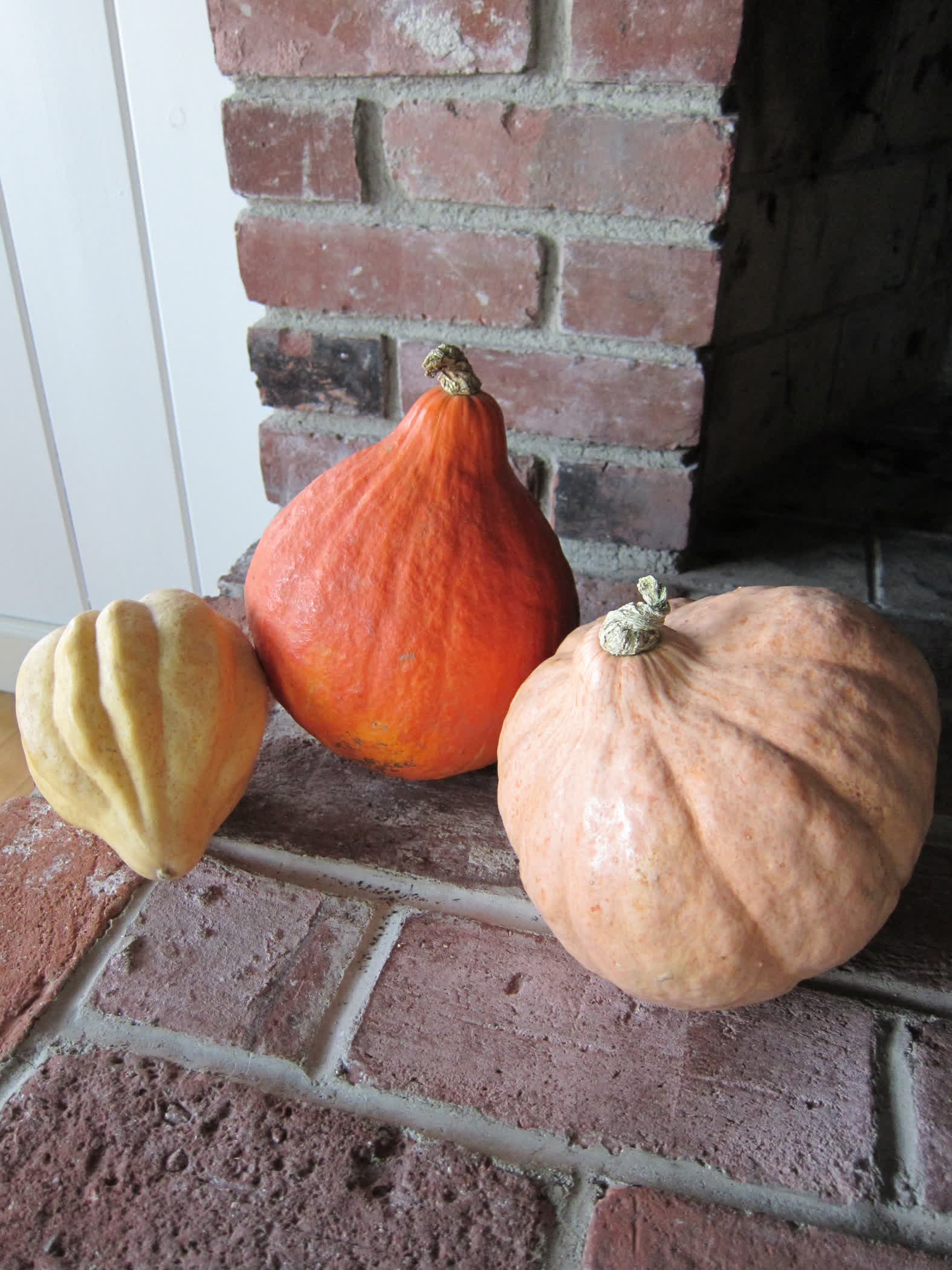 (L-R) Thelma Sanders acorn, Red Kuri, Hidatsa