Chirimen Squash
Cucurbita moschata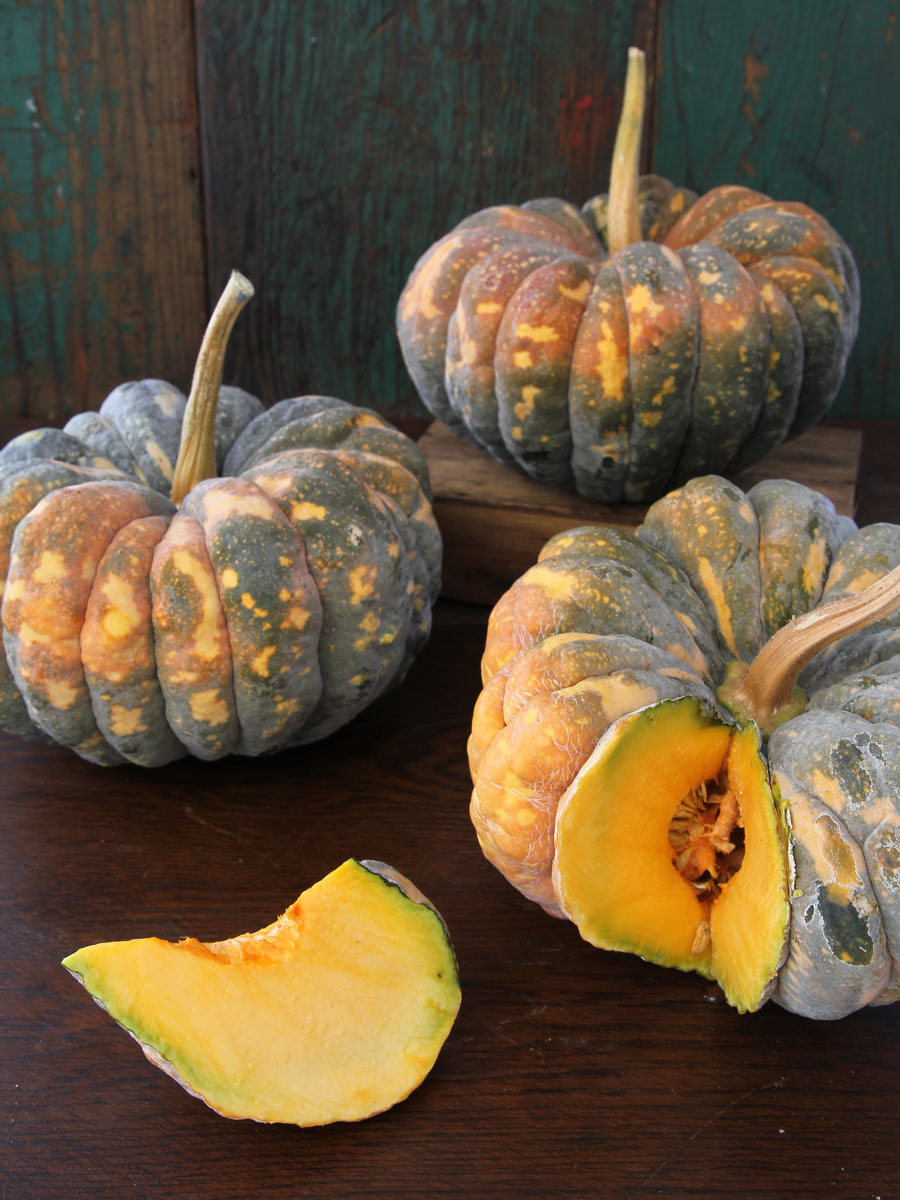 Chirimen Squash
Chirimen is a traditional kabocha squash, dento yasai, of Japan. This tasty variety of Japanese pumpkin forms a flat globe with distinct ribs and warts (resembles cauliflower) that can reach 8" in diameter. The dark green skin matures to a buff color. Creamy yellow, moist thick flesh has a sweet and nutty flavor.
This ancient variety was very popular during the Edo period (1603-1867). It was introduced to the USA for the first time in 1922 by seed producer Aggeler and Musser of Los Angeles. It was introduced in the collection of the Vavilov Institute in Russia in 1927. "Chirimen" means "crepe" in Japanese. Beautiful dull bronze-orange skin. Have deep-orange, moist, sweet flesh. Needs a long growing season to mature. In a normal season this can be done at Heritage Farm, which is on the Iowa-Minnesota border.
Culinary tips: Use in tempura, stir-fry or bake. The Japanese prepare it by simmering peeled chunks in chicken broth or dashi and flavoring with soy sauce and mirin.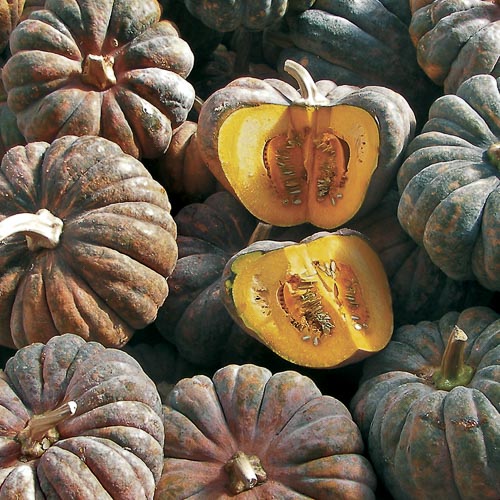 Chirimen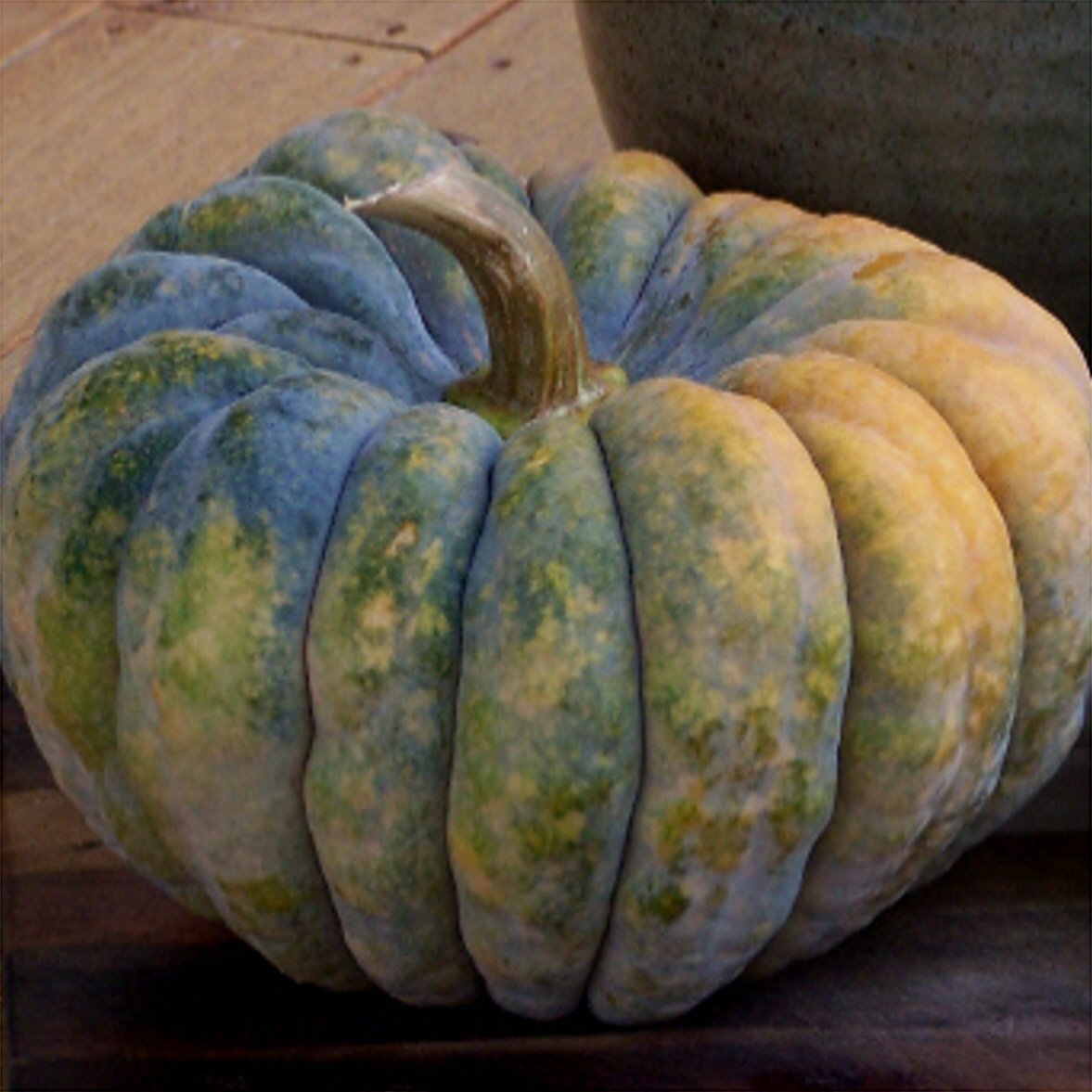 Chirimen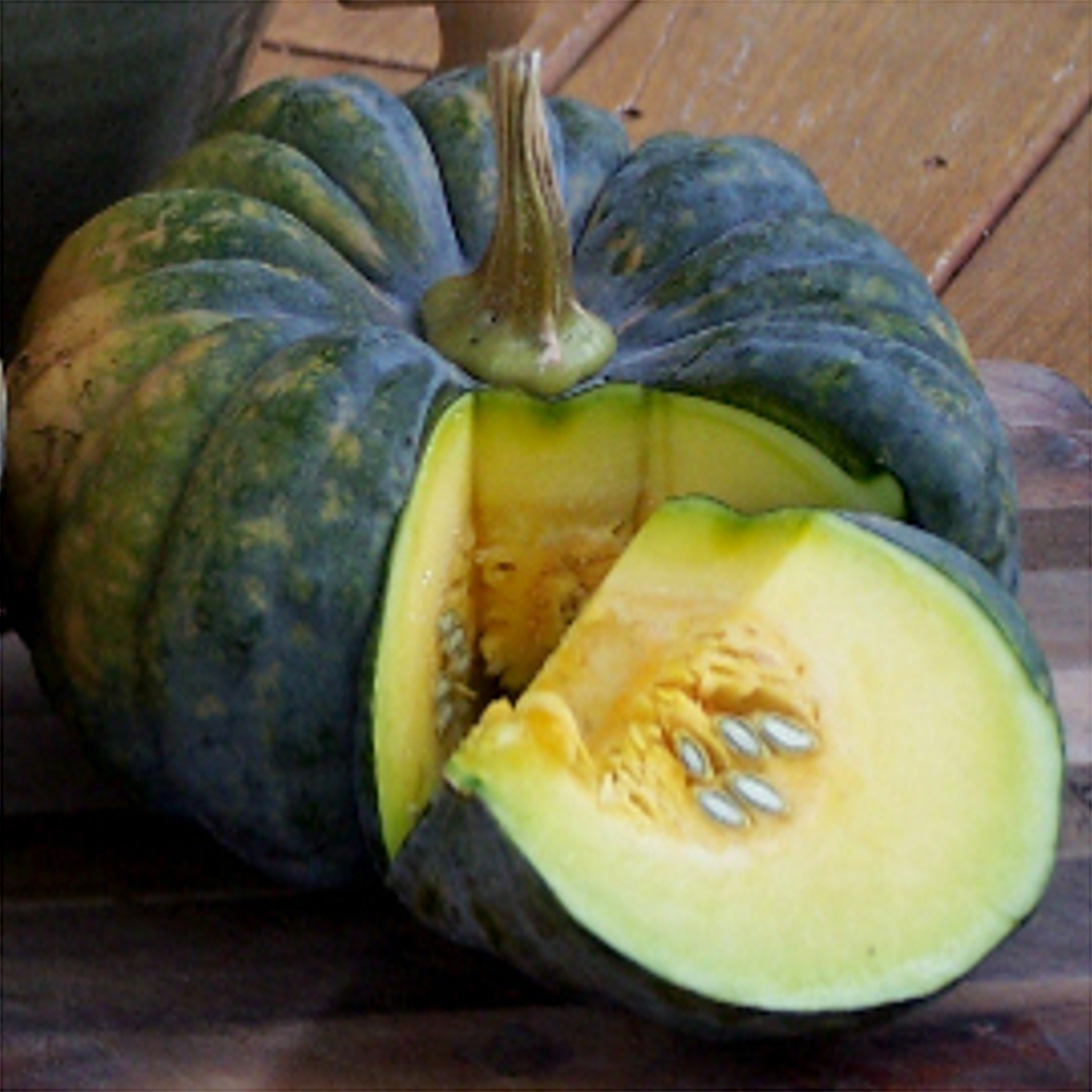 Chirimen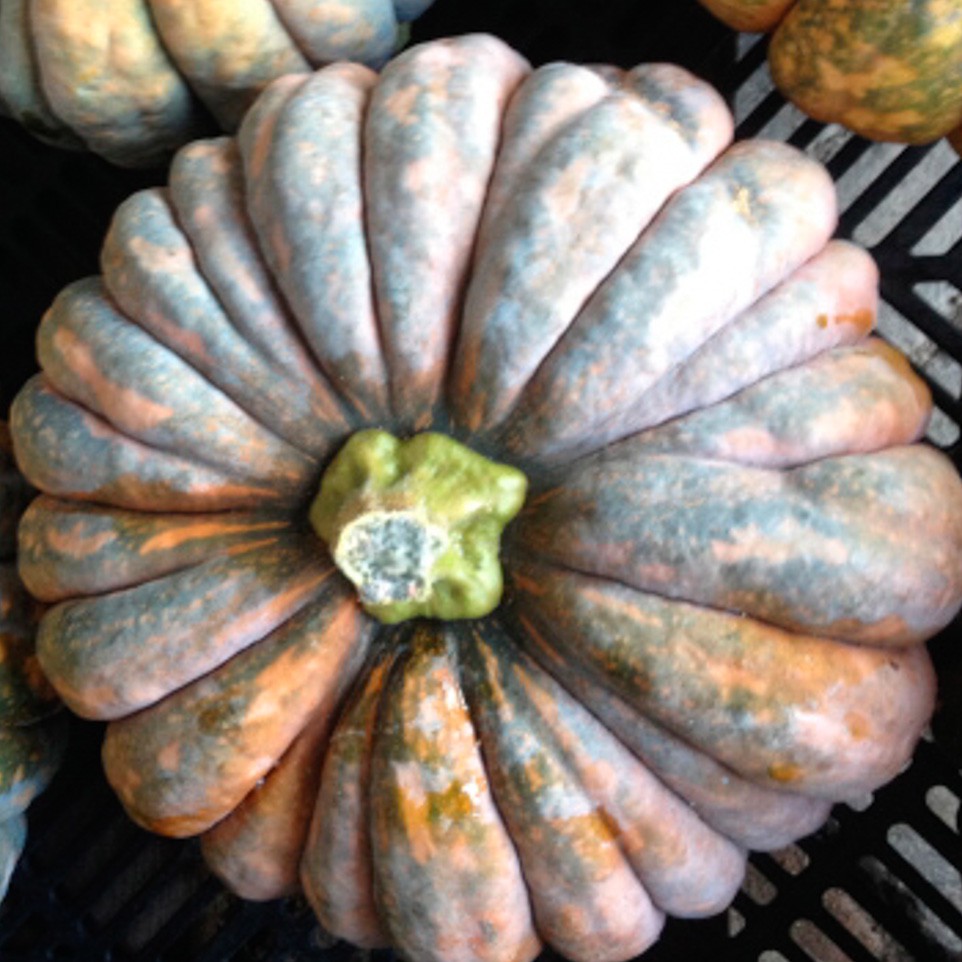 Chirimen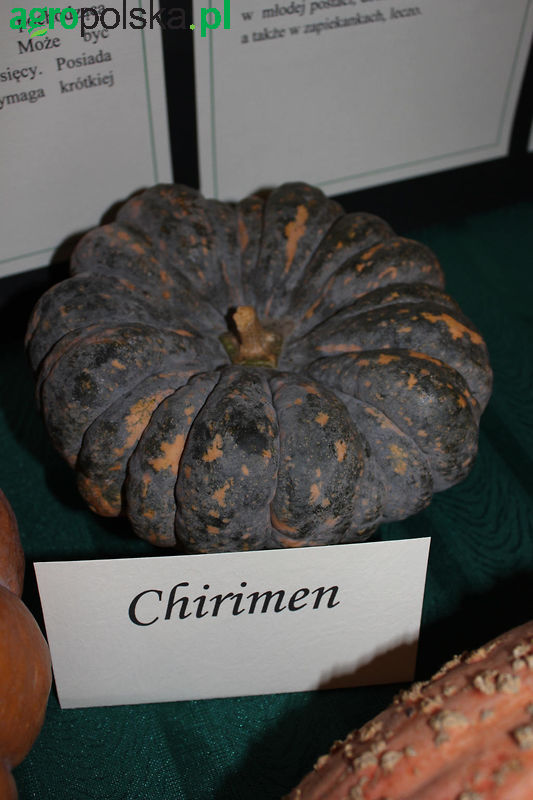 Chirimen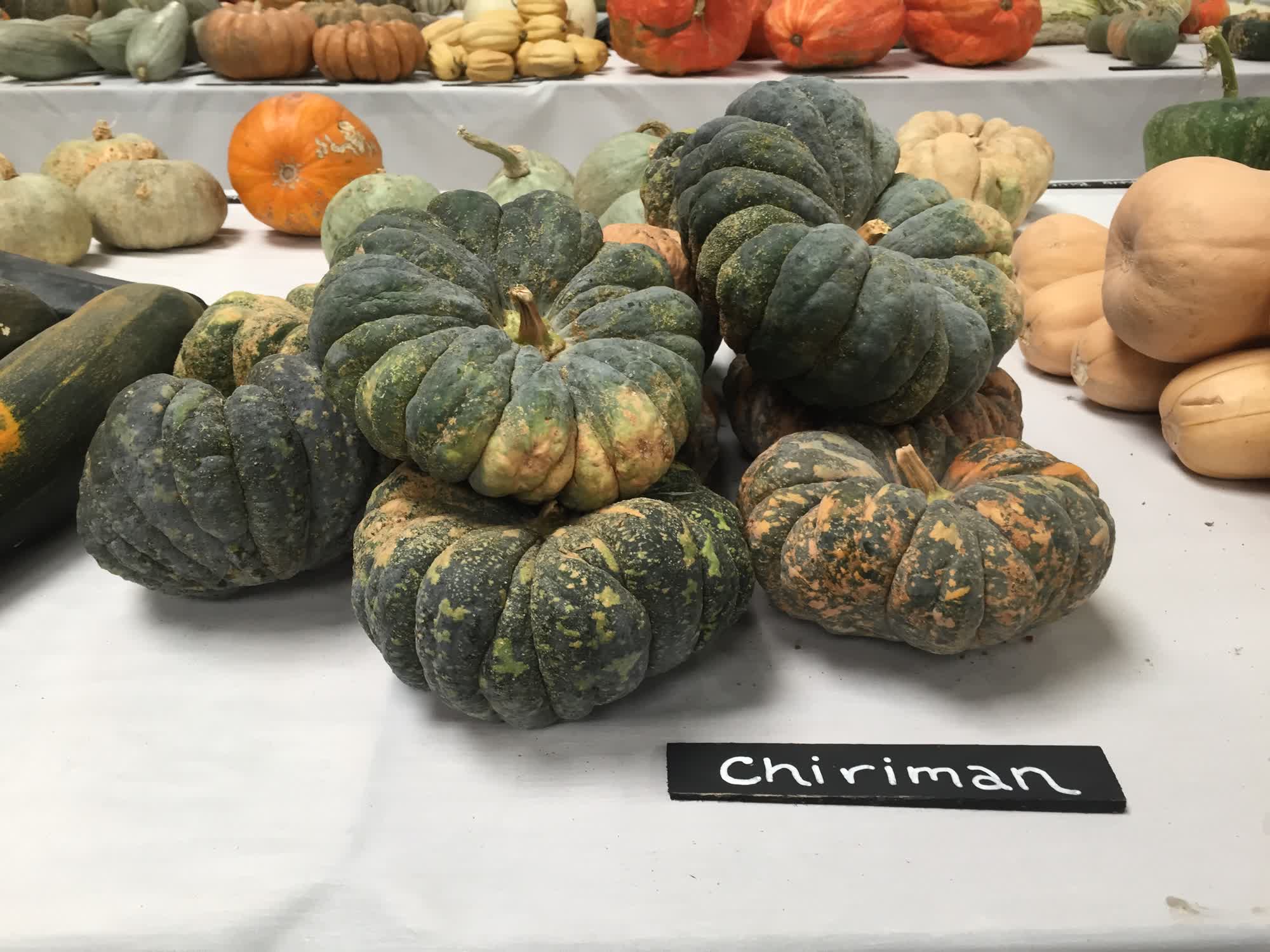 Chirimen