Honey Bear
Cucurbita pepo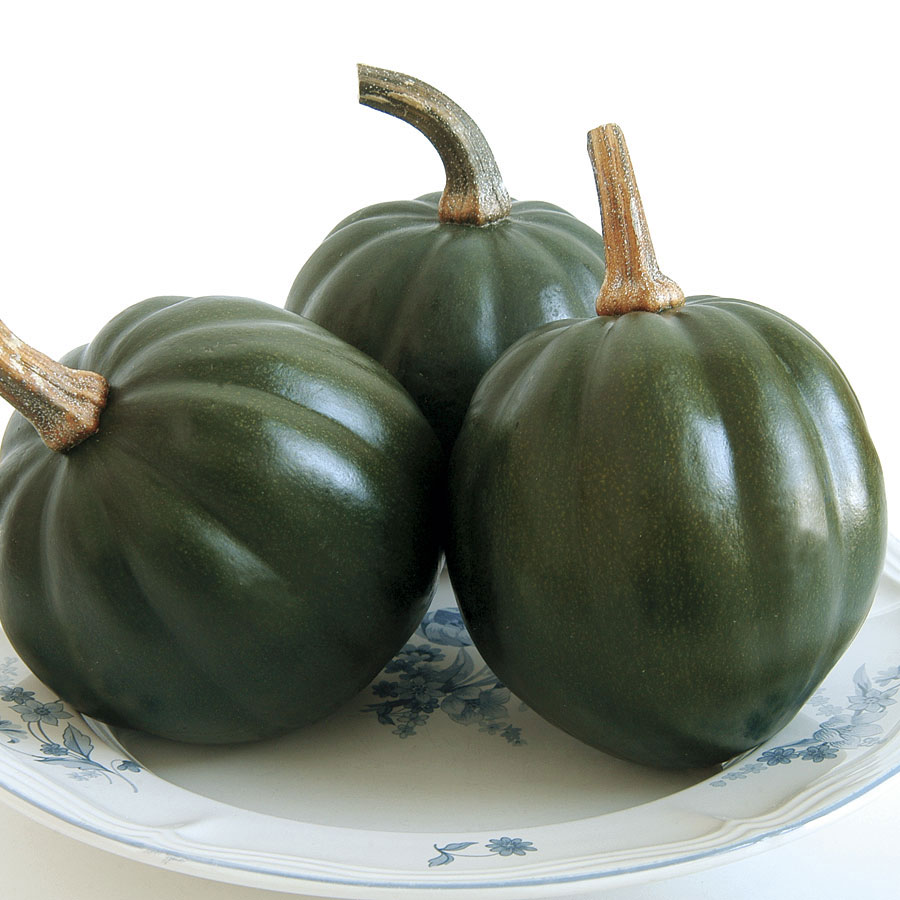 Honey Bear acorn squash
Very suitable for cooking. Hybrid Acorn.
This innovative acorn squash was bred by Dr. Brent Loy at the University of New Hampshire.
This bushy, compact plant will reach 2-3 ft/60-90 cm tall and spread 4-5 ft/120-150 cm without vines. The plant produces 3-5 fruit per bush.
85 days to maturity.
Seed reviews
Very productive. Very compact, no vines.