Thai Rai Kaw Tok
Cucurbita moschata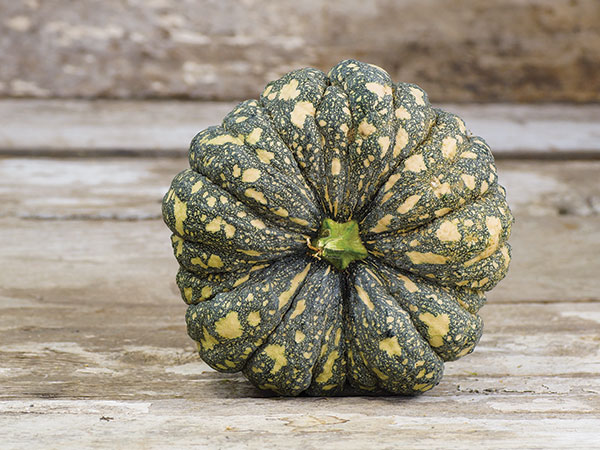 Thai Rai Kaw Tok
Green 8-lb fruits have tan spots on the rind. Flesh is yellow-orange, sweet and flavorful with a smooth texture; a great eating variety that performs very well in our Missouri summers, and stands up well to pests and disease. Attractive for decoration and superb for the table; a rock-hard rind makes this a great keeper. A Thai market variety that is sure to become popular here. Also called Frog pumpkin.
Seed Reviews:
Austria: Grows well. May need longer season, producing late. No white spots on fruit.
PA: Grows well, produced late, tastes great.
MN: Grows well. Mature fruit had white spots.
MO:Grows well. Stands up to squash bugs. Late producer, large vines.
HI: Grows well. Delicious fruit.

Turns tan in long term storage.
Varieties:
Thai Kang Kob
A lovely sea green-colored squash that turns chestnut color in storage; pumpkin- shaped, very ribbed and warted. Weighs about 6-8 lbs; vines produce well and had good resistance to squash bugs and other pests. The orange flesh is richly flavored, sweet and fragrant; great for curries, soups, stir-fries and more. Andrew Kaiser brought back this great variety from Thailand in 2006. 110 days.
Fagtong Sri Muang
F1 hybrid. This Asian variety bears beautiful dark fruit with a weight of about 2-3 kg (4,5-6,5 lbs). Cucurbita moschata need a lot of warmth and should be precultivated. That way, varieties with a maturing period of up to 110 days grow even in colder regions just as Central Europe. Sowing method: space is to be left in view of its trailing.
Black Mekong Warty Pumpkin
Specialty South East Asian variety producing medium sized flat shaped fruit with blackish green warted skin. Named after Mekong River between Vietnam and Thailand. Bright orange/yellow flesh that sweetens as fruit matures, very tasty. Prefers warm growing conditions where it is vigorous. Harvest 90 days.
Seed Review: Review: Have planted this strain (10 seeds) this year and have (so far) the following experiences: This strain is resistant to mildew and also the snails - which could be everywhere this year do nothing. But the plants are extremely late developers. I first thought that would come, but then suddenly in August, there was a veritable explosion of foliage and tendrils that could not be stopped by any boundaries and fences. In record speed, the plants have grown over into neighboring garden. Unfortunately, the harvest looks meager this season due to the bad weather: a ripe fruit and three previously unripe ones. Therefore, you should definitely choose a fully occupied place in the garden and use a black foil. This strain is not suitable for beginners.
Baramasi
Baramasi is a very popular home garden variety in India and appears to come in 2 forms- round, flattened and ribbed and a taller, rounder version with the same markings. The colour of the rind turns more tan as the fruit matures in storage. The long, low vines produce fruit ranging from 2.5kg to 3.5kg in around 95 days, but the taller version is a little lighter in weight. Inside, the mid-yellow coloured flesh is thick, of medium firmness, moist and sweet with good flavour. This variety has been bred for good disease resistance.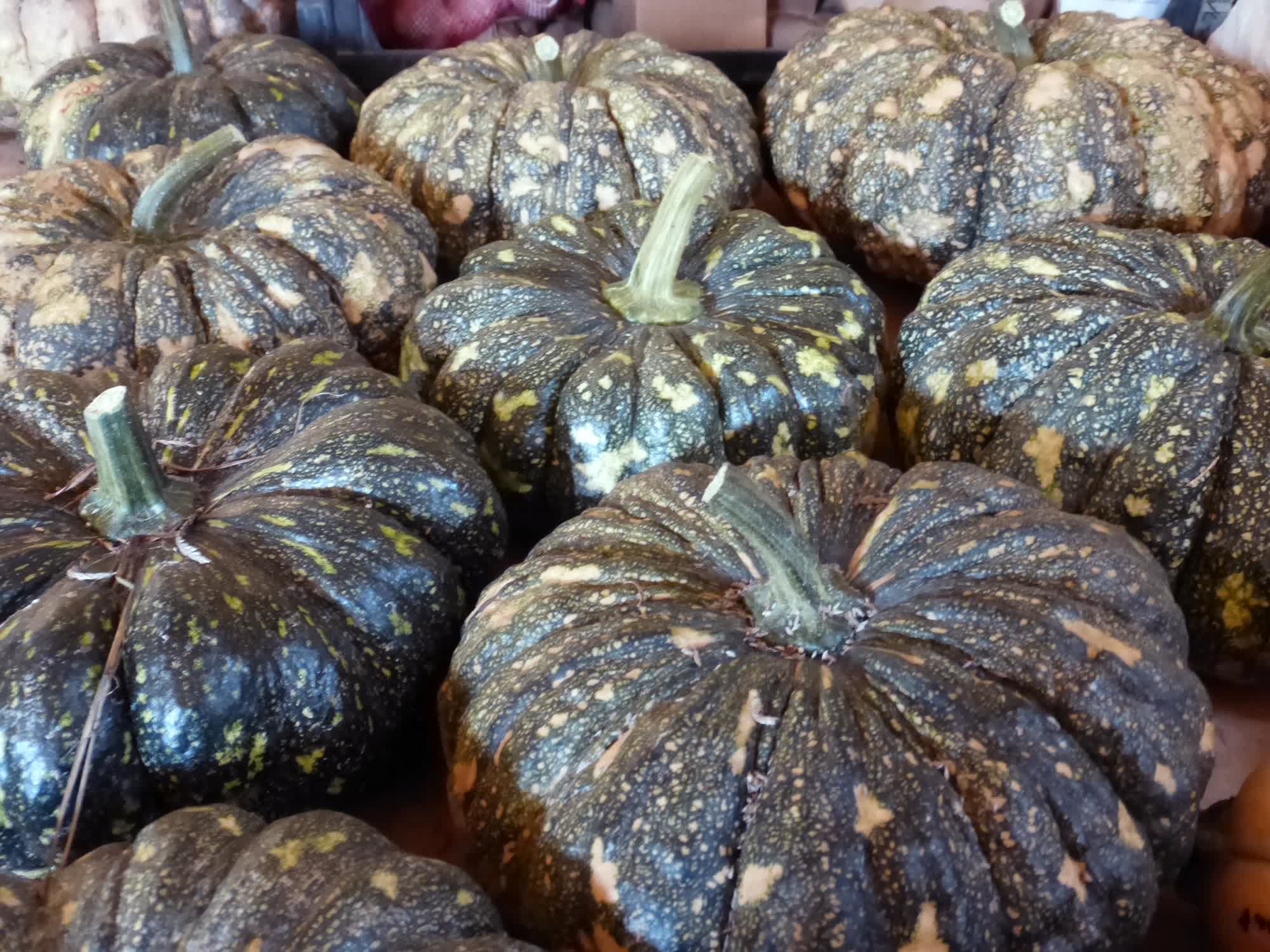 Thai Rai Kaw Tok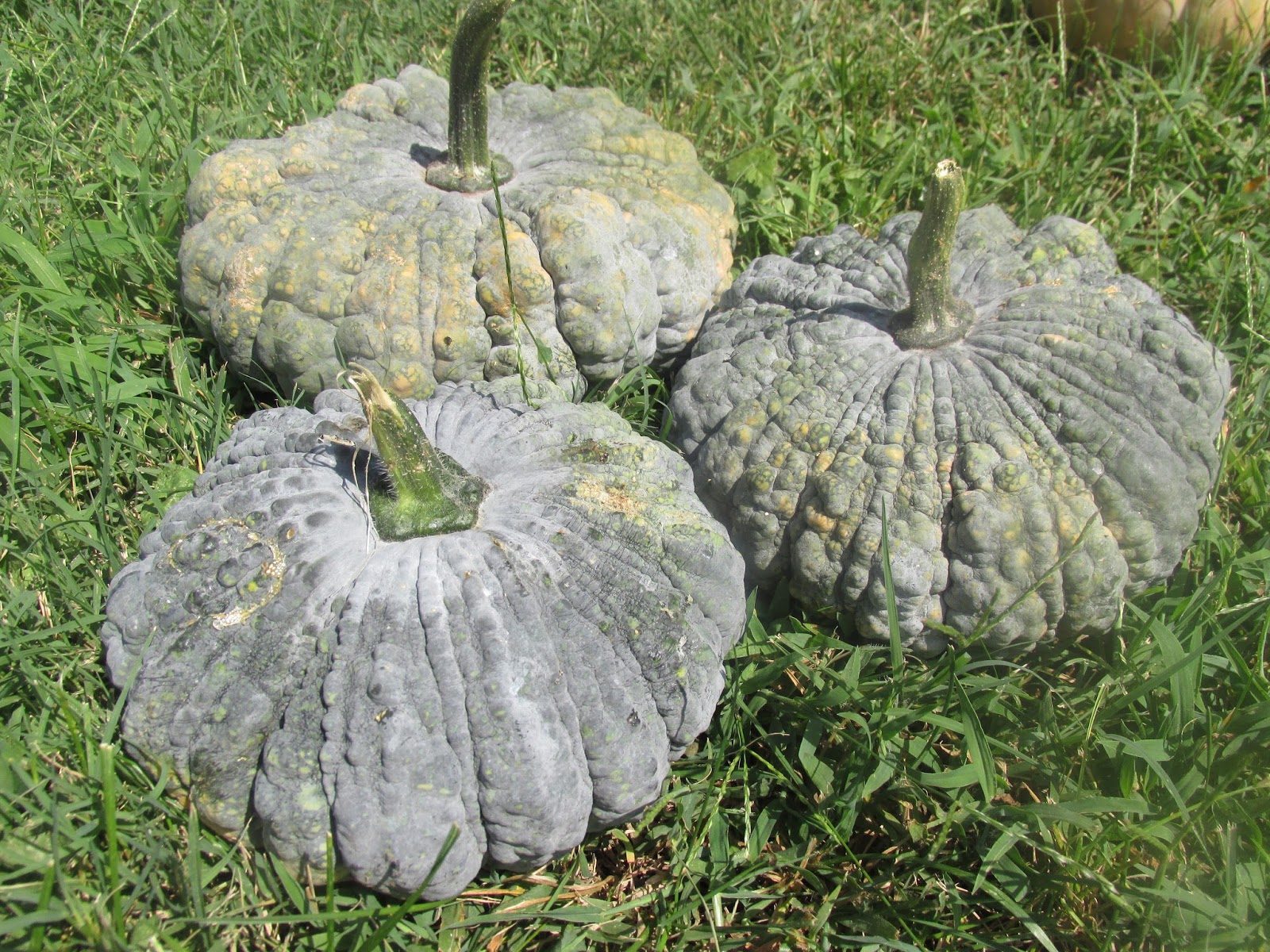 Thai Rai Kaw Tok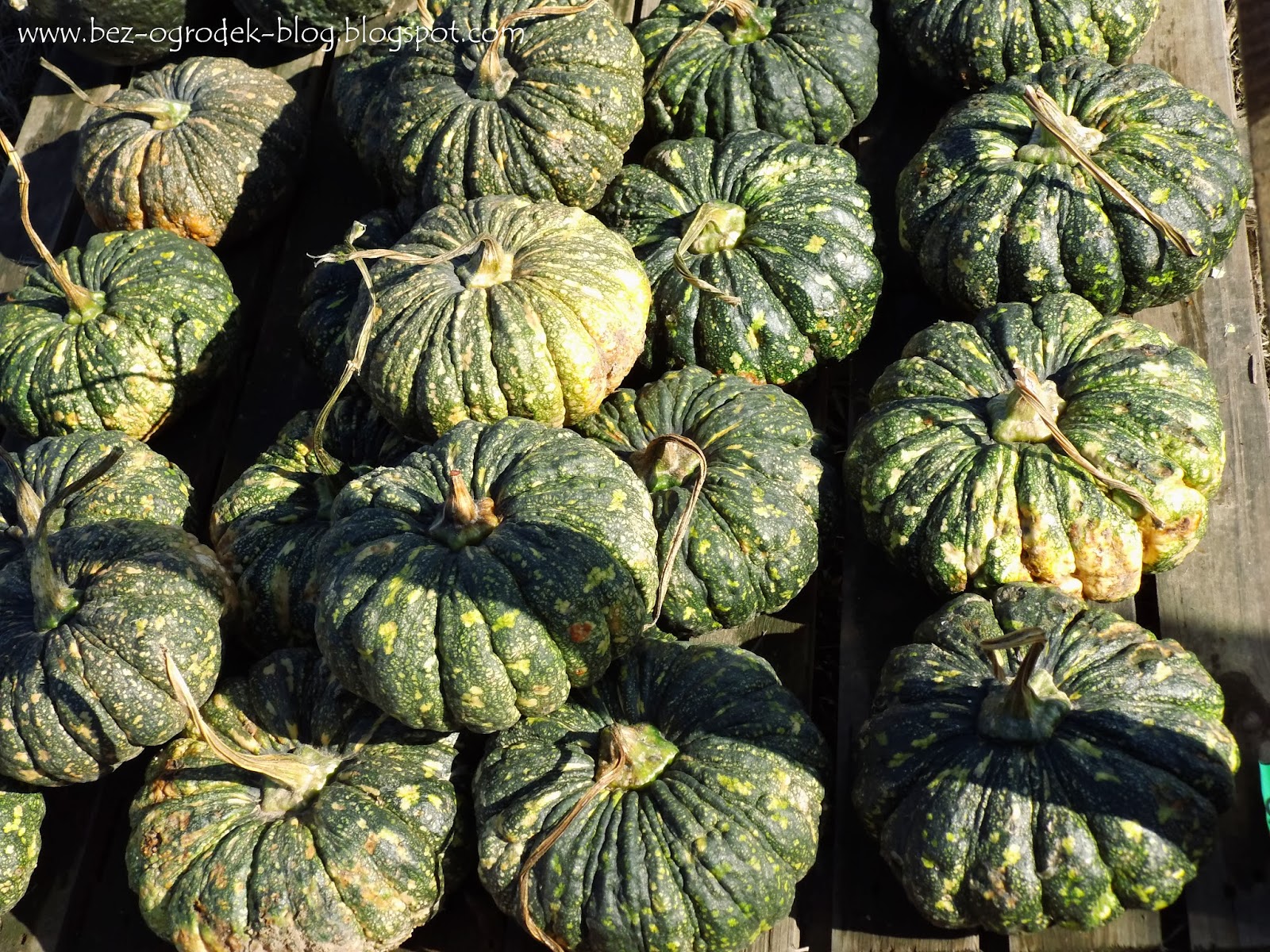 Thai Rai Kaw Tok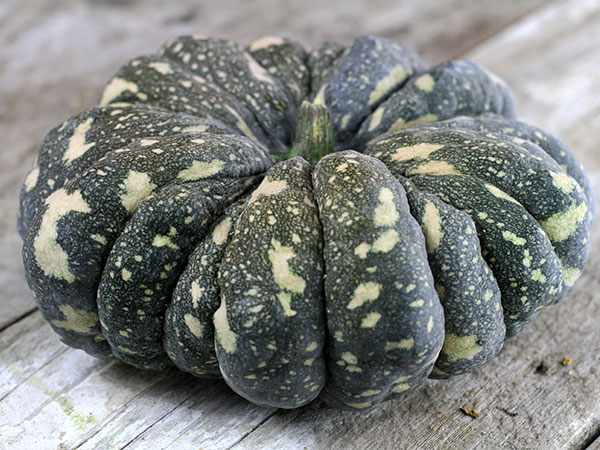 Thai Rai Kaw Tok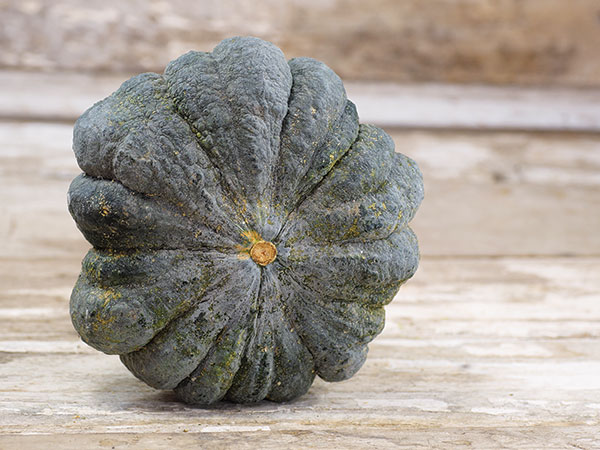 Thai Kang Kob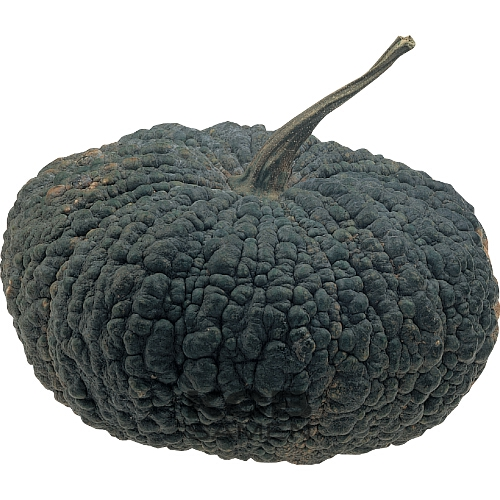 Fagtong Sri Muang
Mekong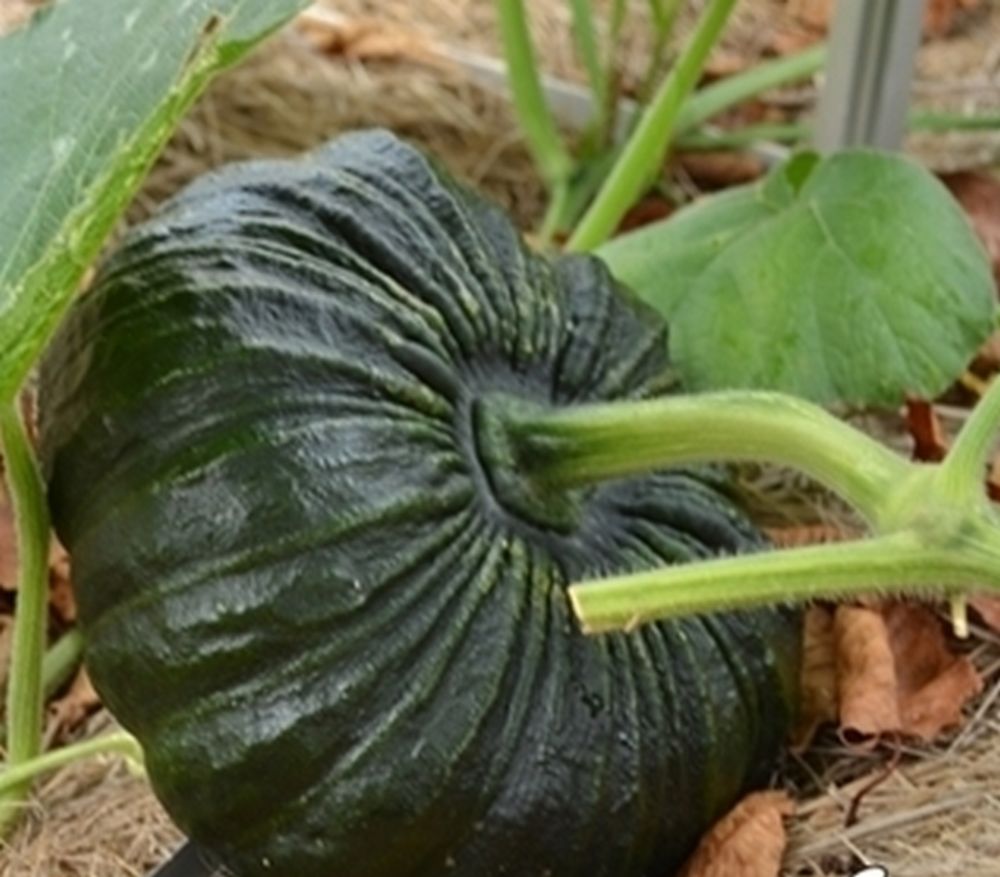 Mekong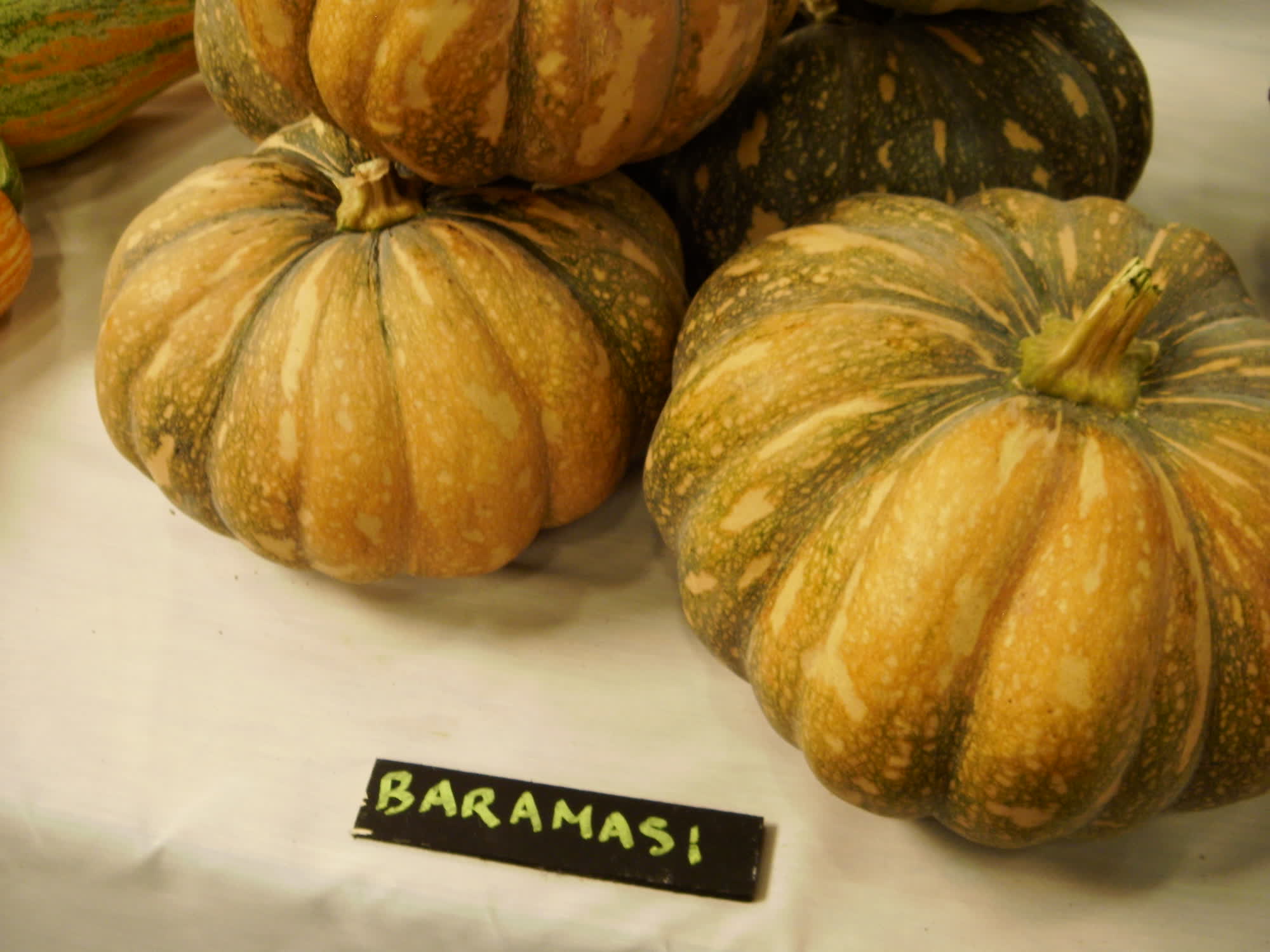 Baramasi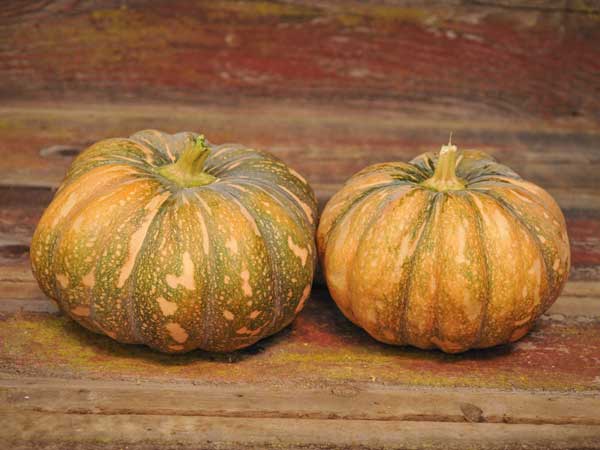 Baramasi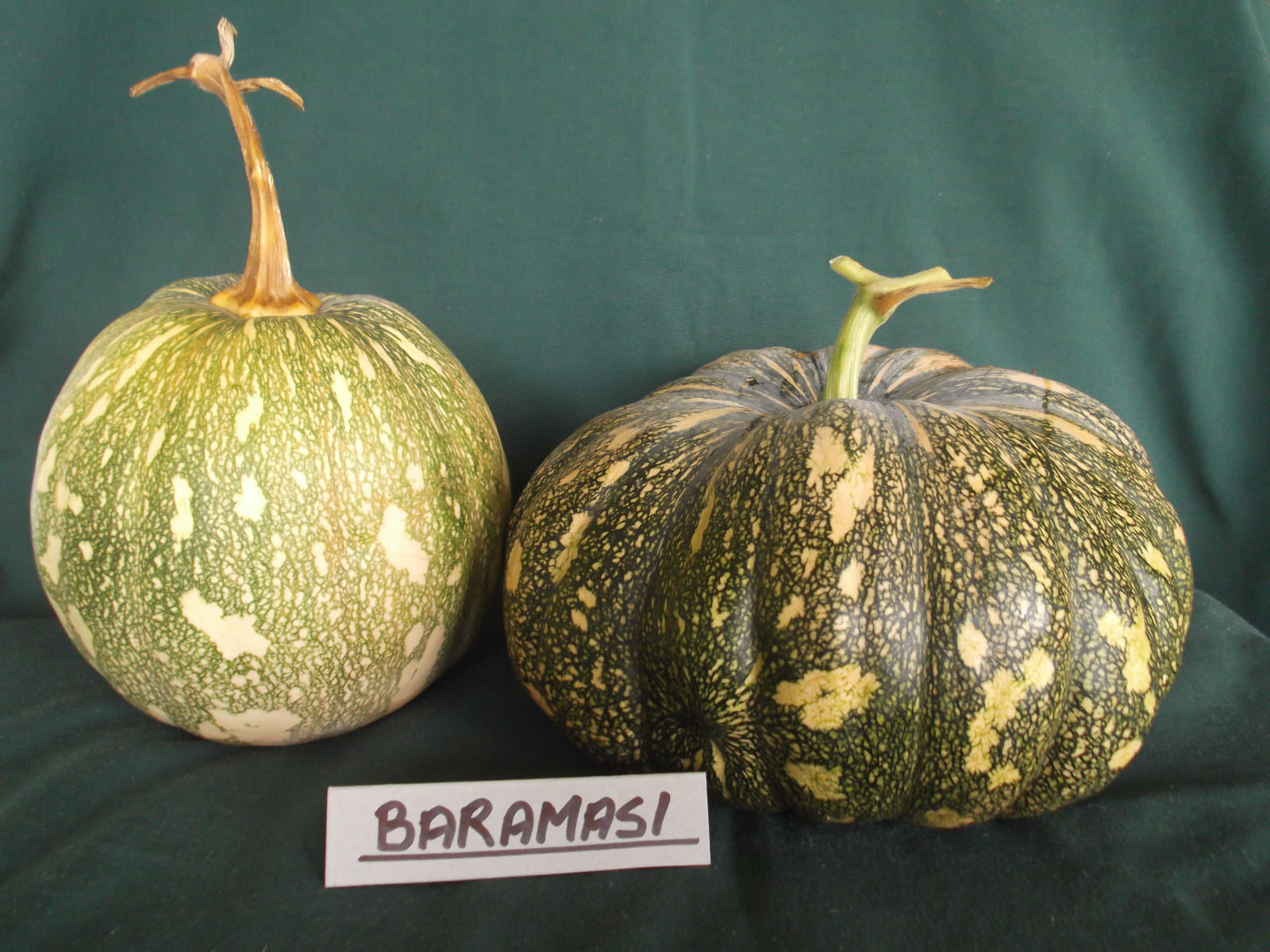 Baramasi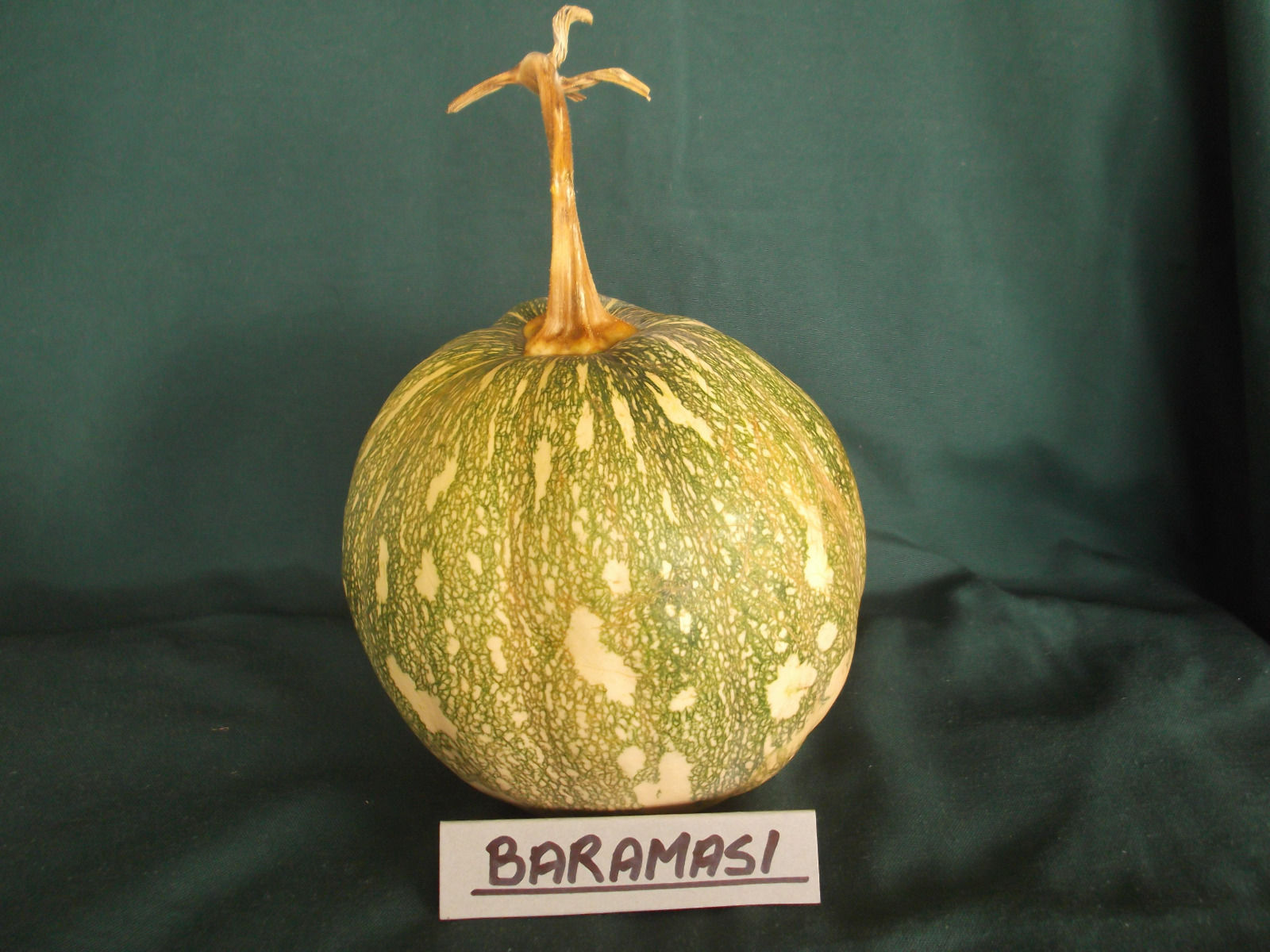 Baramasi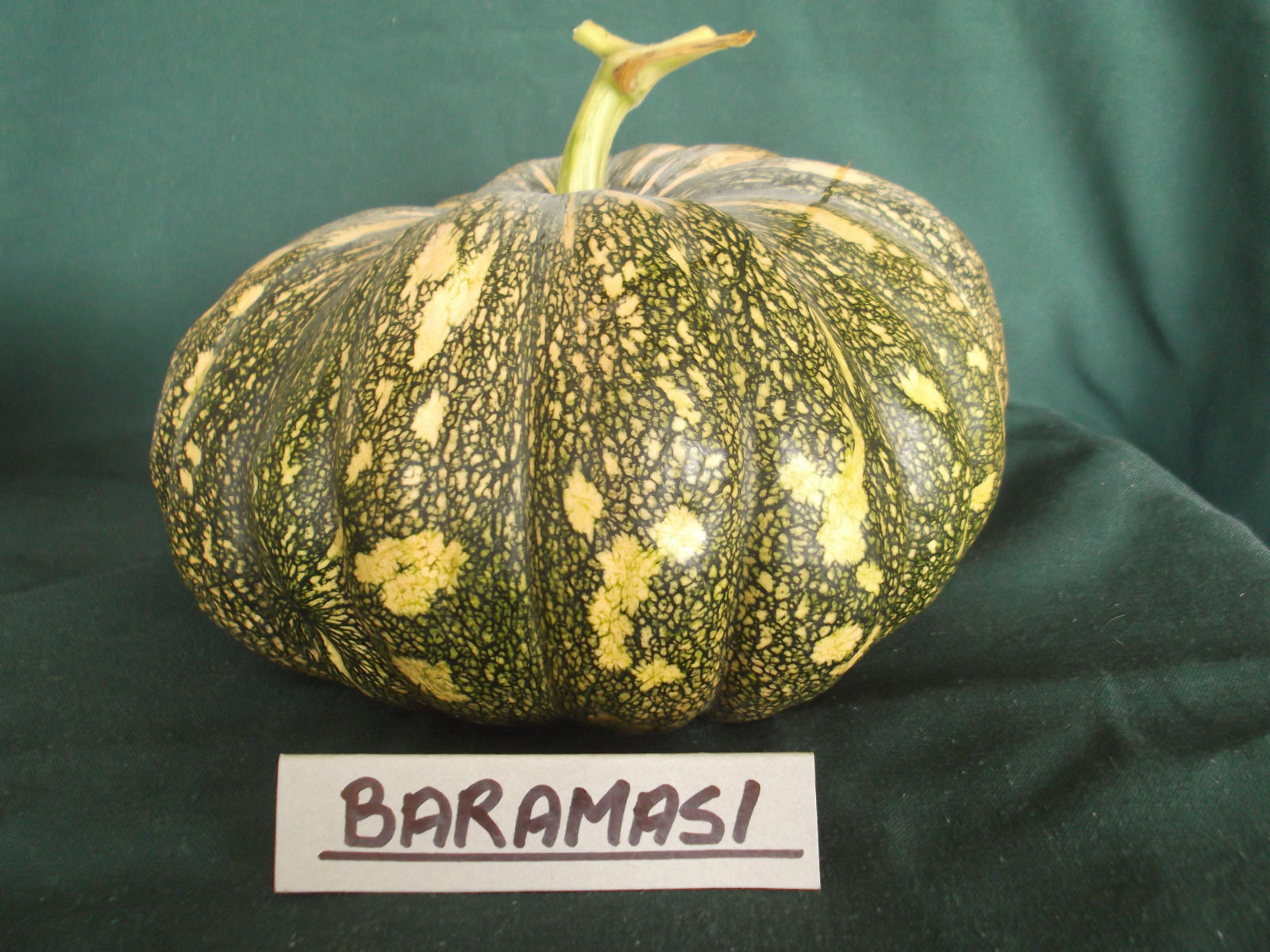 Baramasi